British Columbia Travel Guide
The unofficial BC Travel & Tourism Guide
British Columbia Aviation Museum - Tourist Attraction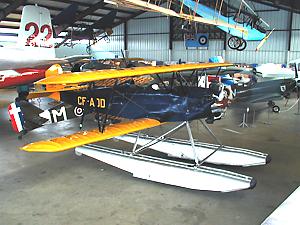 The British Columbia Aviation Museum Society is dedicated to preserving aircraft and artifacts. It collects, restores and displays aircraft and artifacts related to the history of aviation in Canada, with emphasis on British Columbia aviation history.
Aircraft of interest, artifacts, books and other treasure.

Contact Info:
Just click on the following links for more information about nearby communities such as Sidney (accommodations in Sidney).