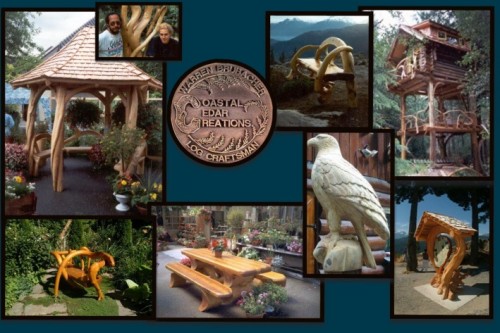 Brubacher's "coastal cedar creations" has used "character timber" to build homes, benches, lamps, wild-wood railings... in multimillion dollar homes but now he is focusing on play-parks which feature his artistic climbing sculptures. These structures are riding a new wave of popularity having been installed in 5 public park locations within the Vancouver vicinity in the past 7 years.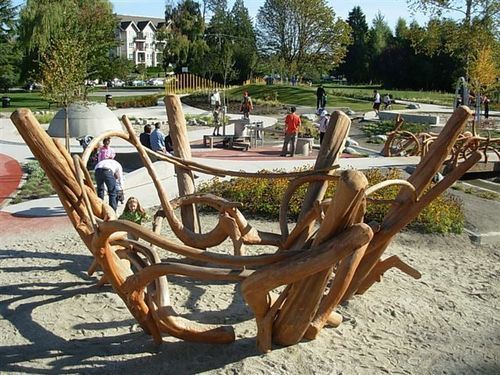 The "log fingers" play-sculpture was the first of its kind to be installed for Garden City water park in Richmond, British Columbia. Brubacher also features giant "old growth" red cedar climbing roots and a "wildwood" railing for a walking bridge within this park.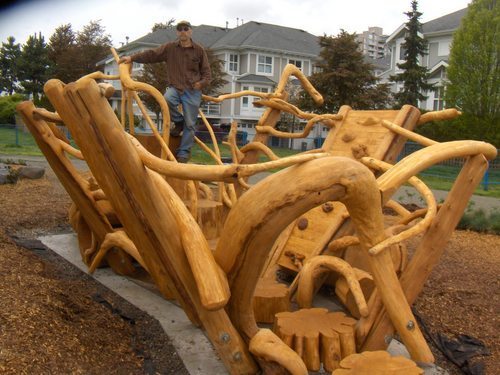 Landscape architects and designers soon got wind of Brubacher's talents and resources and soon other play-parks were being created focusing on natural elements rather than traditional steel and plastic playgrounds.
The "Driftwood PlayPark" along a beautiful stretch of the Fraser River in East Vancouver features another one of Brubacher's child-climbing creations.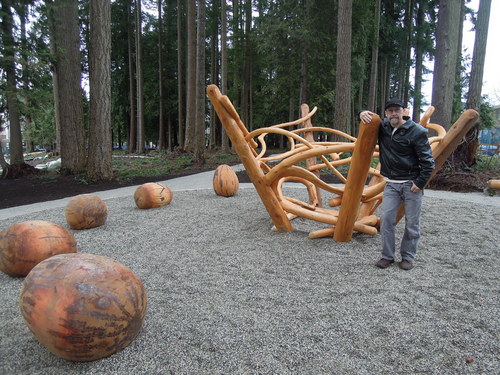 The most recent play-park, opening the spring 2013, is within an impressive stand of Douglas fir on the UBC properties. The theme of this new park is "bird habitat" which features this climber; a giant nest and five carved eggs.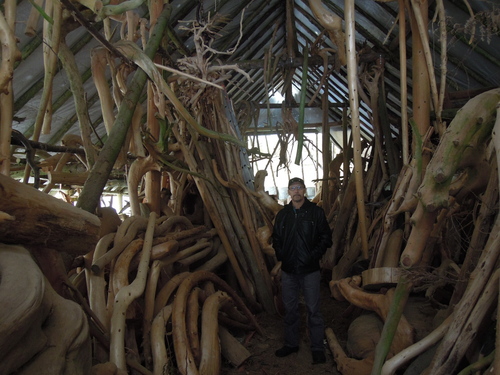 Previously a hand-craft log home builder and log home instructor, artist Warren Brubacher feels he owes his success largely to his huge investment in time; what he refers to as his "wildwood gallery".
Architects, builders, designers and artists can now access and choose 'signature' pieces from this amazing collection of rare, rainforest treasures to create their own unique projects.