Inspired by our beautiful natural surroundings, British Columbia is the perfect home for thousands of artists, writers, sculptors and painters, who produce handmade products, unique house hold goods, art on canvas and some of the finest works in glass, fabric, paper, wood and metals. A collage of their work and experience is shared here in photography on our site. To visit their studios, learn about tours and locate where you can find these BC gifts to pick up during your visit.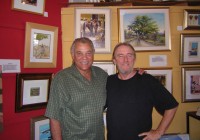 Chris MacClure
White Rock, V4x 5x3, 1184 Oxford St
Ph. 604 628 2233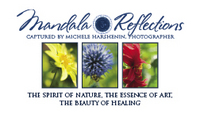 Bring the Healing Energies of Mother Earth into Your Home and Your Life through Fine Art Nature Photography, Inspirational Gifts, PhotoWalks, Photography Meditations and True Essence Portrait Sessions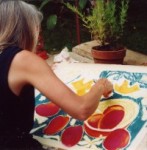 Finger Painting Without The Paint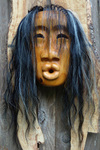 Cortes Island studio featuring the work of artist Dianne Bersea and carver, artisan Jodi Forster. Now offering art retreats in watercolour (studio and plein air), acrylic and other media. Explore Cortes Island artistically!
Manson's Ldg, V0P 1K0, Box 147
Ph. 250-935-6719

Wood sculpture, mask carvings, fine art artisan shell rattles, watercolours, drawings and other creative interpretations of the spirit and landscape of the Canadian West Coast
Mansons Landing, VOP 1KO, Box 147
Ph. 250-935-6719 or 250-935-6719
Acrylic and oil paintings as well as Ink drawings. Landscape, Abstract, Flowers, architectural scenes. www.marionlandryart.com for complete collection.
Vancouver, V6K 2A1, 3172 W 7th avenue
Ph. 604-219-6055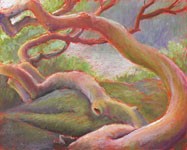 Thrilled and challenged by the beauty of Vancouver Island, Gretchen works mainly on-site to paint vibrant landscapes in oils and oil pastel. She also creates more contemplative and abstract pieces in mixed media.
Victoria (Metchosin), V9C 3Z1, 5042B William Head Rd.
Ph. 250-478-7456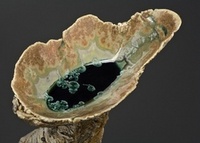 Pottery and Woodwork
SOOKE HARBOUR, V9Z 0K4, 4568 Otter Point Road
Ph. 1 250 642 5555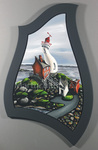 Martin Machacek: Martycultural Art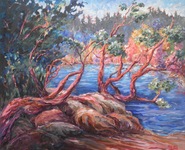 Maryka Studios is a unique timber-frame studio featuring vibrant, impressionist paintings by Maureen Maryka.
Quathiaski Cove, Quadra Island, V0P 1N0, 12-620 Helanton Rd.
Ph. 250-285-2547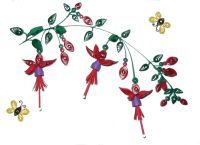 Quilling by Jenny - The Art of Paper Filigree
Victoria, V9B 2W6, 510 Goldstream Avenue
Ph. 250 478 0610
Maureen Karagianis, Artist, Maureen Karagianis, Gabriola Island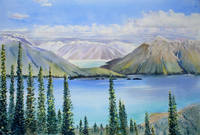 Landscape and Nature painter
Gabriola Island, V0R 1X2, 949 Carmen Cres
Ph. 250 247-7332
Painter/Poet Ann McLean works in watercolour, acrylic and pastel. She explores different mediums and a variety of subjects. Her work presents a spectrum of diversity and colour, with paintings ranging in size from miniatures to large vibrant acrylics.
Quathiaski Cove, V0P 1N0, P.O. Box 323, 779 Pidcock Road
Ph. 250-285-3715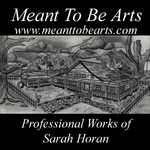 Artist Raising Money for The Less Fortunate
Melanie Circle Studio, Duncan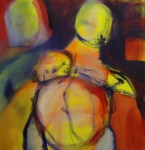 Melanie Circle is a painter, printmaker and expressive arts guide. She offers workshops in mandala explorations and opens her studio upon request.

Welcome to our Gallery! I am Michaela Davidson and I live in Lake Cowichan, a beautiful little town nestled in the Cowichan Valley on Vancouver Island, in British Columbia, Canada.
Lake Cowichan, V0R 2G0, 63 W. Sahtlam Avenue, P.O. Box 1114
Ph. (250) 749-6375 or (250) 749-6375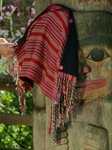 Canadian Metis Sash Fashions and Artworks by Mark MiLan
Vancouver, V6B 3Z1, P.O. Box #3838 Station Main
Ph. 604.618.1658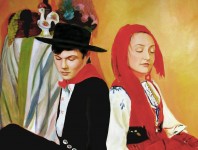 Award winner! - Commission a Portrait or Illustration
Monivea Artisan Gallery, Salt Spring Island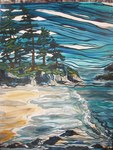 West Coast Art found original paintings, etchings, cards, glassworks, gifts and workshops. Beautiful setting for Gallery, also in the Studio Tour Group.
salt spring island, v8k2k1, 420 fulford ganges rd.
Ph. 1.888.537.5856 or 250.537.5856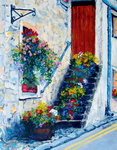 Painter and Sculpture
Comox, v9m 3x4, 18-717-Aspen Rd
Ph. 250 339 2546