Inspired by our beautiful natural surroundings, British Columbia is the perfect home for thousands of artists, writers, sculptors and painters, who produce handmade products, unique house hold goods, art on canvas and some of the finest works in glass, fabric, paper, wood and metals. A collage of their work and experience is shared here in photography on our site. To visit their studios, learn about tours and locate where you can find these BC gifts to pick up during your visit.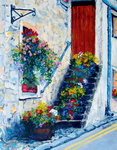 Painter and Sculpture
Comox, v9m 3x4, 18-717-Aspen Rd
Ph. 250 339 2546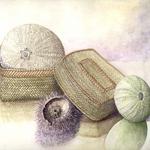 Watercolour paintings of Vancouver Island scenery. Detailed paintings of shells and beach treasures, local wildflowers. Bright watercolour and acrylic abstract paintings.
Victoria, V9C 4A9, 135 Cliff Drive
Ph. 250-478-4358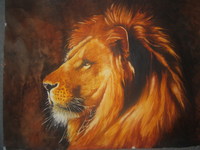 Celtic Soapstone Carvings & Paintings
Campbell River, v9w 5n5, 660 Dogwood Street
Ph. 250-830-7190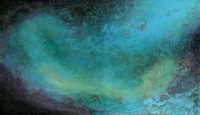 ARTIST, STUDIO & GALLERY
Garden Bay, V0N 1S0, RR #1, Site 14 C-4, 4590 Sinclair Bay Road
Ph. 1-800-MOTOKOS or 604-883-9472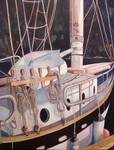 Paintings in Acrylic
Pender Island, V0N 2M3, 8964 Gowland Pt. Rd. RR#3
Ph. 250 629-3559
"Inspiring world leaders, collectors and authors, Nancyanne Cowell is an influential artist of our time. Focusing on urban transformation, her breathtaking work speaks to the fragility of the world as we know it." Stephanie Webb, Contemporary Art Critic
Victoria, V8Y1N2, 939 Walema Avenue
Ph. 250-658-0063
Nielsen Gallery & Framing, Smithers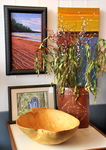 Nielsen Gallery is an unique gift shop and mini art gallery all in one. You will find many local scenes in various art forms as well as glass art, Derek Alexander handbags, Ott Lites & fine jewelry.
Smithers, V0J 2N0, 3783 Broadway Ave.
Ph. 250-847-0070

Noble Studio Sidney
Sidney, V8L 2C7, 2234 Bradford Ave.
Ph. (250) 656-9891 or (250) 656-9891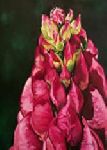 Fine Art Oil Paintings
Sooke, V0S 1N0, 9654 Westcoast Rd
Ph. 1-250-646-2347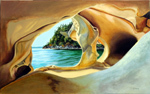 Norma Jackson - Painter/Sculptor. Norma is a Canadian Federation of Artists award winner. Her images reflect meaning and emotion. Originals, prints, and cards.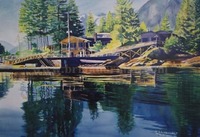 Watercolours and oils
Victoria, V8N 3R6, 4031 Loyola Street
Ph. 250-477-7152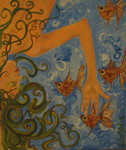 An Artist Bridging the Worlds
Okanagan Artist, Penticton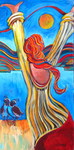 Okanagan Artist Laila Campbell who paints in acrylics Exhibits at Lloyd Gallery 18 Front St. Penticton.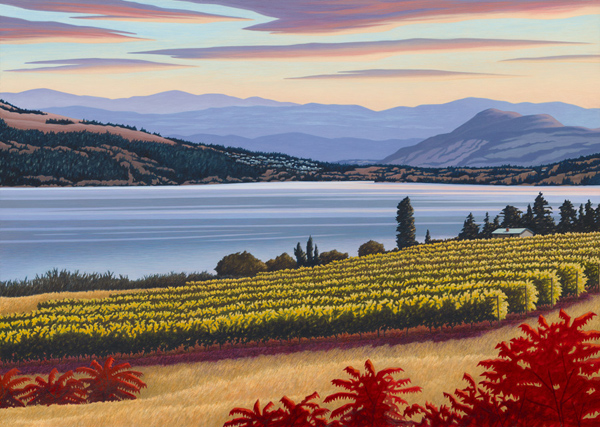 NEW WORK - www.okanaganartnow.com - Okanagan art of Mal Gagnon - Original, Limited Edition and Giclee Prints and Artcards of Okanagan subjects.
Kelowna, B.C., V1Y 6Z1, Rotary Centre for the Arts, Studio #114 - 421 Cawston Ave.
Ph. (250) 878-7380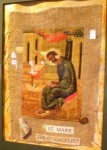 Embellished Icons
Westbank, V4T 1R8, 306-3815 Brown Rd.
Ph. 250-707-3443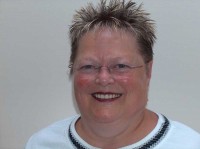 Dolores Ordway Watercolour & Mixed Media
Campbell River, V9W 1W2, #32 - 396 Harrogate Road
Ph. (250) 923-7246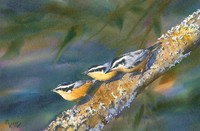 lpaintingswitha west coast flare,repros and etc. classes for all levels
Gabriola Island, V0R 1X0, Box 61 737 Ross Way
Ph. (250) 247-8852
Pacific Brant Carving and Art Show, Dennis Drechsler, Victoria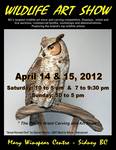 Wildlife Art Show next years show is on April 5 & 6, 2013 at Mary Winspear Centre Sidney BC
Victoria, V8Z3G4, #5 - 4560 West Saanich Road
Ph. 2504799165 or 2504799165
My passions are photography & painting everything around me — landscapes, seascapes, animals, flowers, abstracts... Mes passions sont la photographie et peindre tout ce qui m'entoure — paysages, panoramas marins, animaux, fleurs, abstraits...
Nanaimo, V9S 5T1, 306 - 1651 Dufferin Cr.
Ph. 250-754-2798
Okanagan Artist, Libby Parsons
Naramata, V0H 1N0, 2820 Arawana Road
Ph. 778-514-0011