Inspired by our beautiful natural surroundings, British Columbia is the perfect home for thousands of artists, writers, sculptors and painters, who produce handmade products, unique house hold goods, art on canvas and some of the finest works in glass, fabric, paper, wood and metals. A collage of their work and experience is shared here in photography on our site. To visit their studios, learn about tours and locate where you can find these BC gifts to pick up during your visit.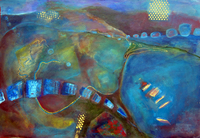 Paintings with a Distinctive Appeal...where the Imagination Gets Real. An inviting focus on people, nature, and abstracts done in oils, acrylics, and mixed media.
JANICE K HILL ART , Janice Hill, Sooke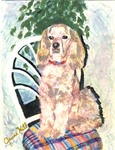 INTRIGUING ARTIST PRINTS,CARDS,PORTRAITS
Sooke, V9Z 0A2, 2-6647 Sooke Rd
Ph. 250-642-2985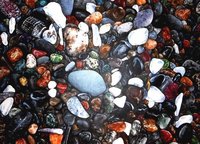 Original paintings inspired by the natural beauty of Vancouver Island
Cumberland, V0R1S0, 3416 Primrose Street
Ph. 250-218-4614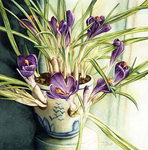 Fine Art - Watercolour Painting
Victoria, V8X 2P8, 1375 Slater St.
Ph. 250-418-8966
painter in all water media
Vancouver, V6B 5B4, P.O. Box 15659
Ph. 250 766 4367 or 250 766 4367
Portrait and Landscape Artist by commission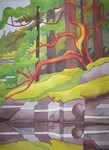 Joanne Thomson, Artist. This Victoria based artist is best known for her wonderful renditions of the inner forest and her "bottled" series of paintings. Thomson teaches with Royal Road University and the University of Victoria Continuing Studies departm
Fine Art Studio
Campbell River, V9W 8C9, 170 S Island Hwy
Ph. 250-999-3641

Studio/Acrylics/Oils/Watercolors/Pastels.
Campbell River, V9W 8C9, 170 S Island Hwy
Ph. 250-999-3641
Visual Artist, Therese Lydia Joseph, North Vancouver. Acrylic and Mixed Media Paintings. Workshops, Classes and open Studio for ages 8-12, teens and adults.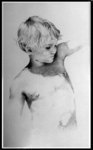 Canadian Artist-Illustrator-photographer
Richmond, v7a 2k9, 8820 Rosemary Ave
Ph. 604-277-4412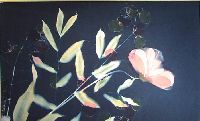 Artist / Photographer / Instructor
Courtenay, V9N 3S7, 1610 Dingwall Road
Ph. (250) 703-0350
fine art painter
Julia Trops Artist in Kelowna BC Canadian Artist V1Y 6Z1
Kelowna, V1Y6Z1, Studio 113 Rotary Centre for the Arts, 421 Cawston Ave
Ph. 250-215-0079
Karla Pearce Art Gallery
Kamloops, V2C 2B3, 607 Victoria Street
Ph. 250-828-2032

The Karla Pearce Art Gallery is situated in the heart of the Thompson Okanagan in downtown Kamloops, British Columbia, Canada. It's nestled in between Vancouver, Calgary and Kelowna. The gallery is privately owned and operated by its director Karla Pearce
Kamloops, V2C 2B3, 607 Victoria Street
Ph. 250-828-2032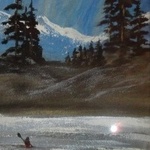 Art - Kathy Crawshay
BC, V0K2E3, 6142 Lakeshore Drive, 100 Mile House
Ph. 250-395-3725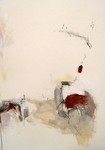 Artist :Wren Katzalay Painter, Contemporary painter who's work deals with issues that move, motivate or confront her. At present work deals with the subject of memory.. Abstract
Victoria, V8T 2N3, 1541 Burton Ave
Ph. 250 598-5060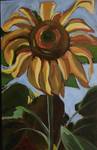 For more than two decades, Dianne Kelly has addressed elements of colour, form and movement in her sculptural work and painting. Dianne's recent canvasses explore intimate perspectives of floral forms conveying her inherent understanding of colour and lig
Victoria, V8N3V8, 4577 Sumner Place
Ph. (250)721-0769
Kemila Gallery - Studies In Symbolism Through Art - Sex - the Hex - to Seduce and Induce - Mysteries of the Woman Revealed (companion blog site illuminatiMATRIX.wordpress.com
Courtenay, V9N 9L4, 3021 Rachel Road
Ph. 1-866-876-2266 or 250-338-7254