Inspired by our beautiful natural surroundings, British Columbia is the perfect home for thousands of artists, writers, sculptors and painters, who produce handmade products, unique house hold goods, art on canvas and some of the finest works in glass, fabric, paper, wood and metals. A collage of their work and experience is shared here in photography on our site. To visit their studios, learn about tours and locate where you can find these BC gifts to pick up during your visit.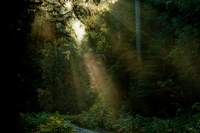 Photographic Art focusing on Landscapes pets and people. An alluring set of wildlife shots en-capturing subjects that one must study to find within the work. Local Ladysmith Artist on Vancouver Island.
Ladysmith, V9G1S4, #25 711-Malone Road
Ph. 250-413-7697
khadejha designs, khadejha mccall, Salt Spring Island

khadejha designs
Salt Spring Island, v8k 1r1, 183 cedar lane, box 12
Ph. 250-539-5163
Abstract mixed media paintings, inspired by the fleeting, of the ephemeral shifts in nature...
Kit's Studio, Kit McDonald, Sidney

Watercolour and Collage Studio/Gallery in Sidney. Kit is offering classes in Watercolour basics, Collage, Composition and Colour. Please e-mail for more information.
Sidney, V8L1P7, 2263 Frost Ave.
Ph. (250) 656-6603 or (250) 656-6603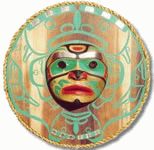 Kwakiutl Art of the Copper Maker Gallery
Port Hardy, V0N 2P0, 114 Copper Way, P.O. Box 755
Ph. (250) 949-8491 or (250) 949-8491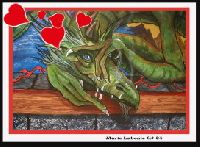 Mario Labonte artist in Victoria B.C.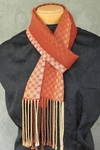 Weaving in the Woods - Weaving/Spinning/Dying/Handmade/Unique Designs Weaving wearables (scarves,ruanas,fabric for sewing) Household Items(table linens, towels, rugs, pillows, throws,etc)Commissions accepted with input from you.
Lumby, V0E2G1, 751 Creighton Valley Rd
Ph. 250-547-6318
Perrin Sparks - Portraits. Landscapes. Still Life, Instruction and ccommodations
Heriot Bay, V0P 1H0, PO Box 76
Ph. 250-285-2474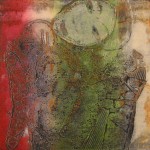 Art Studio ~ M. Susan Laley
Nanaimo, V9X1N1, 1679 Rugg Road
Ph. 250-722-2698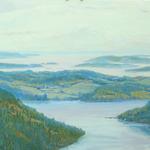 Landscape Paintings of Vancouver Island Scenes, Canadian Scenes, Art Cards
Duncan, V9L 5J4, 26 - 6111 Sayward Road
Ph. 250-748-2081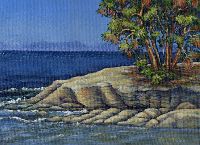 Expression and clean colour are important elements of her bold style illustrating people, their relationships and emotions.
Victoria, V8N 3C3, 4078 B Cedar Hill Road
Ph. (250) 477-5596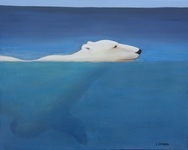 Laura Jacobson Studio
Victoria, V8X2Y3, 877 Leslie Drive
Ph. 250 361-4828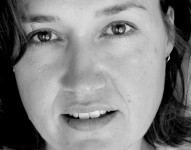 Multi-media artist/designer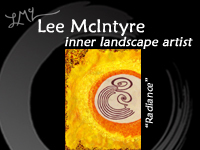 Metaphysical paintings that explore the inner landscapes of human experience and celebrate our potential for transformation, healing and growth. www.leemcintyre.com -- 604.484.1879 -- lmci@leemcintyre.com -- facebook.com/leemicntyre.artist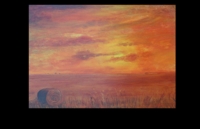 Wonders of Canada Collection. 'Prairie Sky' Acrylic on canvas original
Thetis Island, V0R2Y0, 266 Forbes Road
Ph. 250 246 1042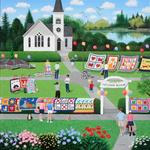 WILFRIDO LIMVALENCIA, Richmond, B.C. (to see close-up details of my artwork, please go to 'general information' and click the link to my website) Thank you for looking!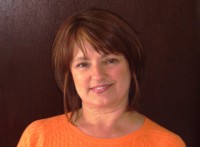 Linda's paintings are recognised for her vibrant use of warm colors.
Lantzville, V0R 2H0, 6734Harwood dr.
Ph. 1 250 390 2727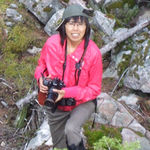 I take photos based on my intuition for balance and my passion to give perspective. Going out with my camera is on the top of my To Do List. My objective is to showcase the beauty of nature and people through my eyes. Thank you!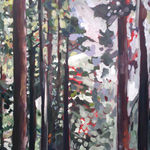 Painter and Art Educator Nature and still life genres and art courses offered through Emily Carr University Continuing Studies and private studios. Art vacations to beauty spots in the world.
Vancouver, V5L2Z2, 2063 Grant Street
Ph. 604 313 8039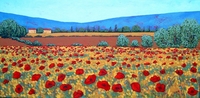 Art with an Italian flavour