Inspired by our beautiful natural surroundings, British Columbia is the perfect home for thousands of artists, writers, sculptors and painters, who produce handmade products, unique house hold goods, art on canvas and some of the finest works in glass, fabric, paper, wood and metals. A collage of their work and experience is shared here in photography on our site. To visit their studios, learn about tours and locate where you can find these BC gifts to pick up during your visit.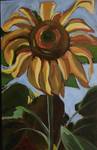 For more than two decades, Dianne Kelly has addressed elements of colour, form and movement in her sculptural work and painting. Dianne's recent canvasses explore intimate perspectives of floral forms conveying her inherent understanding of colour and lig
Victoria, V8N3V8, 4577 Sumner Place
Ph. (250)721-0769
Kemila Gallery - Studies In Symbolism Through Art - Sex - the Hex - to Seduce and Induce - Mysteries of the Woman Revealed (companion blog site illuminatiMATRIX.wordpress.com
Courtenay, V9N 9L4, 3021 Rachel Road
Ph. 1-866-876-2266 or 250-338-7254
Contemporary Impressionist Art
courtenay, v9n9l4, 3021 Rachel Road
Ph. 1-866-876-2266 or 250 338-7254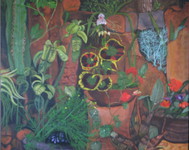 Acrylic Artist Drew Kemp is a local Victorian who paints in a bold eclectic style
Victoria, V8S 2W3, 1307 Hastings St
Ph. 250 5988844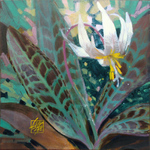 Ken Campbell Fine Art. Paintings & Drawings, Workshops, LE Giclees
Victoria, V8P 3V2, 3485 Diana Road
Ph. (250) 592-8999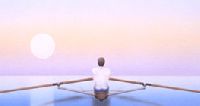 Visual Art: Contemporary Symbolic Landscapes with a definite West Coast flavour - Steve reflects his personal relationship with the natural environment of his world in his evocative airbrushed images.
Victoria, V9C 1Y1, 3339 Hockering Rd
Ph. 250 478-6293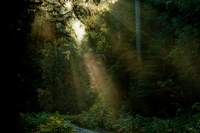 Photographic Art focusing on Landscapes pets and people. An alluring set of wildlife shots en-capturing subjects that one must study to find within the work. Local Ladysmith Artist on Vancouver Island.
Ladysmith, V9G1S4, #25 711-Malone Road
Ph. 250-413-7697
Encaustic Painting
Sidney, V8L 2X3, 202, 9900 - Fifth St.
Ph. 250 - 656 - 3583
Kevin Oke Photography
Pender Island, V0N 2M1, 5402 Wilson Rd.
Ph. 250-629-6786
khadejha designs, khadejha mccall, Salt Spring Island

khadejha designs
Salt Spring Island, v8k 1r1, 183 cedar lane, box 12
Ph. 250-539-5163
Sude Khanian, Vancouver Downtown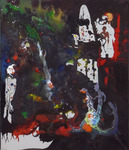 Vaguest Paintings by Sude Khanian
Vancouver, V6H 3z3, 1125 12th west avenue
Ph. 6047101480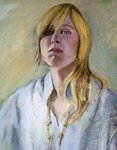 PORTRAITURE FROM LIFE, BY COMMISSION, EXECUTED AT MY STUDIO OR YOUR HOME.
Victoria, V8N 2T1, 1554 Ash Road
Ph. (250) 294 1608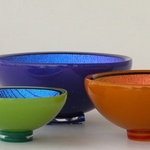 Glass Artist Jo Ludwig specializes in kiln-formed dichroic glass. He is known for his glittering, magical little vessels, called ToBs (short for "Thing of Beauty"). He operates KilnArt Glass Studio in Crofton, B.C.
Crofton, V0R 1R0, Box 9, 1588 Adelaide Street
Ph. 250-246-3991
Abstract mixed media paintings, inspired by the fleeting, of the ephemeral shifts in nature...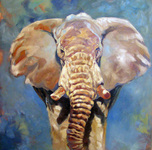 Kindrie Grove Studios: Inspiring Art! Kindrie Grove Studios is a working studio, a classroom for workshops and courses and an creative gathering space. Come in and see Kindrie's latest paintings and sculpture.
Penticton, V2A 5B2, 201, 262 Main Street
Ph. 250 490 1625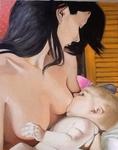 Original Oil and Acrylic Paintings Local Oak Bay Artist Robin primarily paints large abstract and representational art in both acrylic and oil mediums.
Victoria, V8R1C5, 1850 Oak Bay Avenue
Ph. 250 508 1720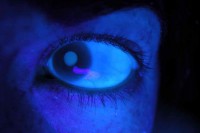 Artist
Powell River, V8A , ........................
Ph. 604-483-5283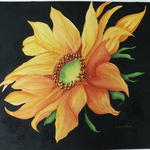 Watercolour/Acrylic Artist
Victoria, V8X 4X1, 4052 Malton Avenue
Ph. 250 477-9228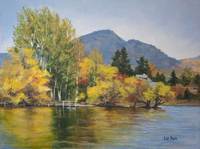 Kit Bell - Artist working in Acrylic, Pastel, Watercolour and Mixed Media. I seek to record the transient affects of light and the seasons on the landscape. Nature is forever changing and at different times offers us fleeting special looks into the world
Kit's Studio, Kit McDonald, Sidney

Watercolour and Collage Studio/Gallery in Sidney. Kit is offering classes in Watercolour basics, Collage, Composition and Colour. Please e-mail for more information.
Sidney, V8L1P7, 2263 Frost Ave.
Ph. (250) 656-6603 or (250) 656-6603