Inspired by our beautiful natural surroundings, British Columbia is the perfect home for thousands of artists, writers, sculptors and painters, who produce handmade products, unique house hold goods, art on canvas and some of the finest works in glass, fabric, paper, wood and metals. A collage of their work and experience is shared here in photography on our site. To visit their studios, learn about tours and locate where you can find these BC gifts to pick up during your visit.
Julia Trops Artist in Kelowna BC Canadian Artist V1Y 6Z1
Kelowna, V1Y6Z1, Studio 113 Rotary Centre for the Arts, 421 Cawston Ave
Ph. 250-215-0079
Original acrylic paintings including seascapes, landscapes and gardens of the west coast and Vancouver Island.
Parksville, V9P 1K7, 116 Wallis St
Ph. 250-248-8078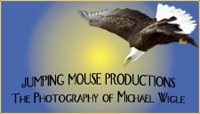 The nature and wildlife photography of Michael Wigle
Bella Coola, V0T 1C0, Box 643
Ph. 250-982-2643
Junction Artists' Market, Cowichan Bay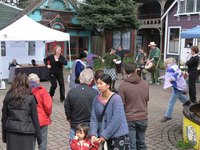 Junction Artists Market - artists display their one of a kind creations in a carnival like atmosphere every Sunday at Whippletree Junction 11AM - 5PM
Cowichan Bay, V0R 1N1, 4705 Transcanada Highway
Ph. 2507481313 or 2507481313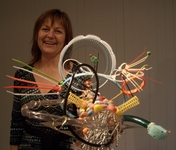 Painter, Sculptor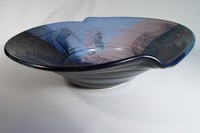 Pottery-handmade items for food and flowers, function and fun in many colours. Small classs given, adults
Victoria, V8S 3Z6, 1009 Richmond Ave.
Ph. 250-388-4110
Colourful acrylic paintings that interpet realism with a whimsical twist
Oak Bay, V8R 3E2, 2042 Neil Street
Ph. 250 370 5953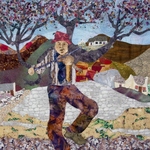 Award winning fibre artist creating colourful and dynamic art quilts, felted images and dolls
Oak Bay, V8R 3E2, 2042 Neil Street
Ph. 250 370 5953
Karla Pearce Art Gallery
Kamloops, V2C 2B3, 607 Victoria Street
Ph. 250-828-2032

The Karla Pearce Art Gallery is situated in the heart of the Thompson Okanagan in downtown Kamloops, British Columbia, Canada. It's nestled in between Vancouver, Calgary and Kelowna. The gallery is privately owned and operated by its director Karla Pearce
Kamloops, V2C 2B3, 607 Victoria Street
Ph. 250-828-2032
Karma Naturals Soapworks, Magi Buchanan, Kamloops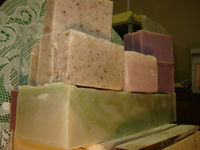 Soapmaking
Falkland, v0e 1w0, RR#1,C39, Moser Rd
Ph. 250-379-2903
Kate Bridger, Kate Bridger, Nelson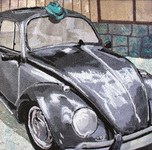 Kate Bridger is a Fabric Artist, Interior Design Consultant, Picture Framer and Author. Kate's intricate artwork portrays Kootenay landscapes, whimsical abstracts, house portraits and more!
Nelson, V1L 4W8, 409 Hoover St
Ph. 250-352-4653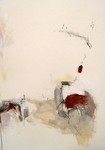 Artist :Wren Katzalay Painter, Contemporary painter who's work deals with issues that move, motivate or confront her. At present work deals with the subject of memory.. Abstract
Victoria, V8T 2N3, 1541 Burton Ave
Ph. 250 598-5060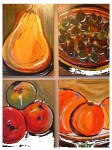 Artist-Modern/Abstract/Representational
Kelowna, V1W 1A4, P.O. Box
Ph. 250-979-0900
Carmen Keitsch - Artist Born in 1967 in the small town of Navolato, Sinaloa, Mexico she discovered her passion for the arts and classical music early in life and was inspired to study theatre, pottery, music and painting. By the age of 15, the famous pai
Richmond , V7 E 3S5, 6-10900 Springmont Dr
Ph. 604 275 9243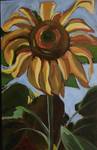 For more than two decades, Dianne Kelly has addressed elements of colour, form and movement in her sculptural work and painting. Dianne's recent canvasses explore intimate perspectives of floral forms conveying her inherent understanding of colour an
Victoria, V8N3V8, 4577 Sumner Place
Ph. (250)721-0769
Kemila Gallery - Studies In Symbolism Through Art - Sex - the Hex - to Seduce and Induce - Mysteries of the Woman Revealed (companion blog site illuminatiMATRIX.wordpress.com
Courtenay, V9N 9L4, 3021 Rachel Road
Ph. 1-866-876-2266 or 250-338-7254
Contemporary Impressionist Art
courtenay, v9n9l4, 3021 Rachel Road
Ph. 1-866-876-2266 or 250 338-7254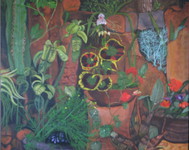 Acrylic Artist Drew Kemp is a local Victorian who paints in a bold eclectic style
Victoria, V8S 2W3, 1307 Hastings St
Ph. 250 5988844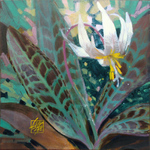 Ken Campbell Fine Art. Paintings & Drawings, Workshops, LE Giclees
Victoria, V8P 3V2, 3485 Diana Road
Ph. (250) 592-8999