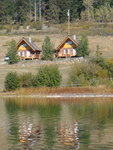 From a rustic cabin tucked away in a forest, to a luxurious cabin by the sea or on a mountain lake, the coziness of a small cabin brings incomparable tranquility. Relax by a woodstove and cuddle up with your loved one, or rent several for an unforgettable vacation with a group of friends or family. Invariably set in the most peaceful of surroundings, cabins are often constructed of logs or panabode, and recall simpler, less hurried times.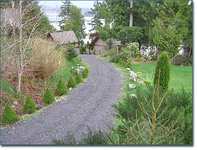 Four self contained cottages on 2 acres of waterfront property.All with private hottubs/bbq's.Bring your kayak/canoe and launch from your doorstep.Many different species of birds to watch from your window/deck.1km to the PRNPark.Great romantic getaway!
Ucluelet, V0R 3A0, PO Box 259
Ph. (250) 726 - 7060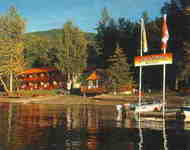 We are located in the heart of the Cariboo Chilcotin region of British Columbia on beautiful Canim Lake.
Canim Lake, V0K 1J0, Box 32
Ph. 250-397-2243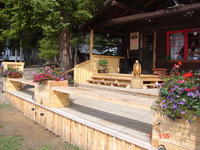 Where the fly fishing is the best in the west by the dam site. Come relax with family and friends in a mountain lake natural setting.
Kelowna, V1P 1A2, 11950 Postill Lake Rd.
Ph. 1-877-623-6982 or (250) 212-0579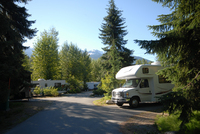 Whistler, Naturally.
Whistler, V0N 1B8, 8018 Mons Road
Ph. 604.905.5533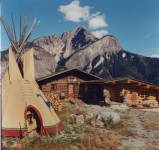 Log home on a hilltop with a spectacular 360 degree view of the rockies.
Golden, V0A 1H0, P.O. Box 1465
Ph. 250-344-5358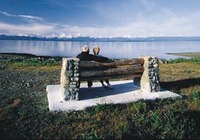 Spectacular Views of Georgia Strait, Coastal Mountains & Desolation Sound!
Campbell River, V9H1E5, 2176 Salmon Point Rd
Ph. 1-866-246-6605 or 250-923-6605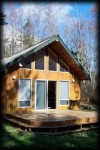 Where solitude sets the pace.
Hornby Island, BC, 5315 Reicken Rd.
Ph. (250) 384-9096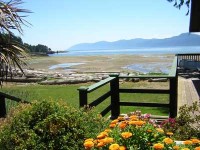 Come for a Relaxing Getaway. Meet up with family, friends or just a romantic. Festivals, activities, beachcombing. Lots of wildlife, beautiful gardens. Spacious cottages, home away from home.
Powell River, V8A 5C1, RR #3 10975 Hwy 101
Ph. 1-888-771-7776 or 604-487-9534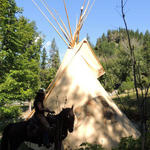 Wilderness Guest Ranch Vacations in Canada's Wild West! Join us on our trails into the North-Okanagan Wilderness in British Columbia, Canada... for the ranch holiday of a lifetime!
Lumby, BC, 82 Procter Road
Ph. 250-547-9869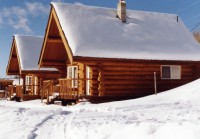 Relaxation and Renewal await you at Spring Lake Ranch
100 Mile House, V0K 2E0, Box 880
Ph. 1-877-791-5776
Experience the wilderness at Star Lake Resort
Clearwater, V0E 1N2, 1380 Clearwater 100 Mile FSR
Ph. 250-674-8494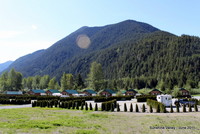 Located near Hope, BC, Sunshine Valley RV Resort & Cabins is a year round vacation destination.
Sunshine Valley, V0X 1L5, 14850 Alpine Blvd.
Ph. 604-869-0066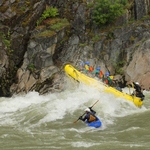 Just 45mins from Vancouver, and 30mins from Whistler, on the banks of the Cheakamus & Cheekye rivers, Sunwolf has been dedicated to running the most professional whitewater rafting trips in the Sea to Sky corridor! With riverside cabins, cafe & hot tub!
Brackendale, V0N 1H0, 70002 Squamish Valley Road, P.O Box 244
Ph. (877) 806 8046 or 604 898 1537
Filmed by BC Tourism for a TV commercial advertising SuperNatural BC. The Tantalus View Retreat is a perfect destination for a romantic getaway, a special occasion or simply an escape from "the rat race".
Brackendale, V0N 1H0, P.O. Box 215
Ph. (604)-849-0431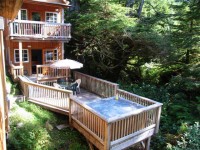 Beach Front Resort
Ucluelet, V0R 3A0, 1002 Peninsula Road
Ph. 1 866 726 2901 or 250 726 2901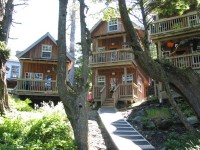 Check in & Chill out!
Uclulelet, V0R 3A0, P.O. BOX 315
Ph. 1-866-438-4373 or 1 250 726- 2101
Enjoy a peaceful night's rest and wake up to bird song.
Creston, V0B 1G3, 216 Valleyview Drive
Ph. 1-800-758-9334 or (250) 428-2336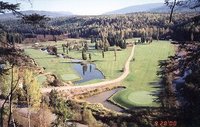 RV Camping in the wilderness. Come join our full service sites, hot showers, laundry, mineral springs pool, golfing, hiking, fishing, relaxing in the wilderness!
Clearwater, V0E 1N1, 6624 Clearwater Valley Rd
Ph. 250-674-0009

A Luxury Private Bed and Breakfast/Retreat on Green Lake, 70 Mile House. Groups, family gatherings, camping, cabins, summer and winter activities. Horseback riding nearby.
70 Mile House, V0K 2K0, 101 North Bonapart Road
Ph. 1-855-844-4242 or 1-250-644-4242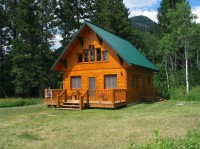 Situated on 107 acres of forested land
Windermere, V0B 2L2, 1658 Windermere Loop Rd
Ph. 1-800-946-3942 or (250) 342-0356