Featuring the fine arts and talents of BC is a full-time business for many Galleries and Event Coordinators. Spotlighting handmade and traditional works to the community and the world in an educational and exclusive format promotes appreciation for BC artists. By visiting these venues or purchasing from them you help to ensure that art and the artists are considered an enriching experience complementing our lives.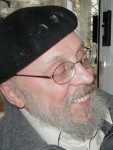 artist
Victoria, v8v2t6, 1170 Chapman Street
Ph. 250-386-1780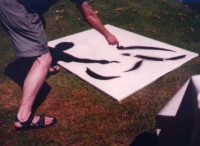 Contemporary arti, sales, rentals, commisions
North Vancouver, V7H 1A8, Art sales and Rentals: 2232 Old Dollarton Rd., Studio is on Bowen island
Ph. 604-929-6621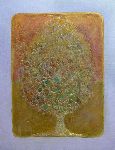 Ulysse's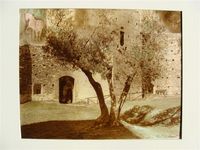 Cadboro Bay Studio Tour
Victoria, V8N 1Y8, 2885 Phyllis Street
Ph. 250-477-7160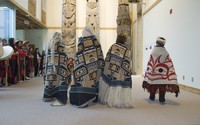 Haida Heritage Centre at Kaay Llnagaay
Skidegate, V0T 1S1, 2 Second Beach Road, P.O. Box 1523
Ph. n/a or 250-559-7885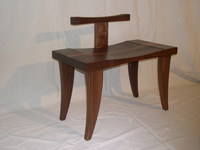 Fine handmade studio funiture for your home or office. Furniture that defines your Style. Personalized sevice & built using time tested traditional joinery. Only Eco friendly hand rubbed finish used. Furniture for a life time and beyond.
Nanaimo, V9T 1E8, 3603 Hammond Bay Rd
Ph. 250-618-2899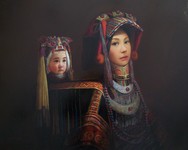 Art Gallery
Kamloops, V2C 3N3, 167 4th Ave
Ph. 250-374-2400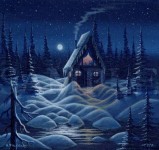 These paintings are exquisitely detailed, depicting magical BC moments. Each painting makes a wonderful treasured memory. A little window which lures you through to the serenity of BC. A gift for the home or office, for all ages, locals or visitors.
Denman Island, V0R 1T0, 3206 Northwest Road
Ph. (250)335-1525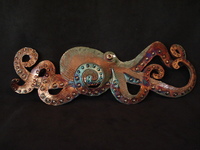 Raku: Handmade West Coast inspired raku art.
Quadra Island, V0P1H0, PO Box 305 Heriot Bay
Ph. 250 285 2647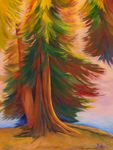 Bente Hansen Fine Art
Abbotsford, v3g 1c6, 2418 Sunrise Pk Dr
Ph. 604-855-5360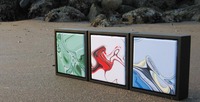 Fine Art Giclee Prints and Ceramic Tiles
Vancouver, V6G 2R7, 108-1025 Chilco Street
Ph. 604-681-1237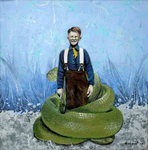 Original Low Brow, Surrealist, Outsider and Pop Art, Tattooing, Piercing.
vancouver, v5t 1x9, 752 east broadway
Ph. 604-877-0057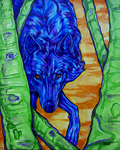 Derrick Higgins Fine Art Brilliantly coloured paintings, covering a wide variety of subjects. Figurative, wildlife, portraits.
West Kelowna, V4T 2E9, 2475 Dobbin Road No. 22 , Suite 201
Ph. 250 212 9417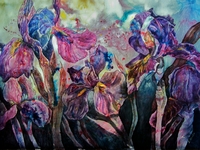 Hirota Studio Tour On display are my Mixed Media paintings, watercolour on Yupo, collages and porcelain earrings as well as Jackson Hirota's (my brother's) wood-fired pottery.
Creston, V0B 1G8, 710 Indian Rd.
Ph. (250) 402-6717
Holtenwood Gallery & Cafe Casita, Texada Island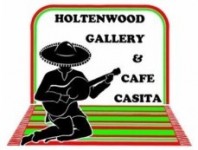 Quality art & craft from more than 50 artists of the 'Inner Coast'; tasty Mexican food & decadent desserts. Gallery & cafe in heritage house 5 min walk from ferry. Close by are tennis courts, historic display, beautiful hiking trails.
Blubber Bay, V0N 1E0, 112 Blubber Bay Rd, Box 257
Ph. 604-486-7231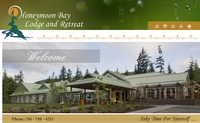 Not-For-Profit Health & Wellness Centre. Gateway to the Rainforest on Vancouver Island. Enjoy a Variety of Wellness and Spa Packages.
Honeymoon Bay, V0R 1Y0, 10028 Park Drive, Box 121
Ph. 1-888-749-4252 or 250 749 4252

West Coast Tapestries, Handwoven Blankets & Scarves, Felted Items, Table Linens, Art Baskets and Traditional Hooked Rugs
Sidney, V8L 2Z9, 9600 Third Street
Ph. (250)656-4201
West Coast Fine Art Nature Photography. Subject include landscapes (coastal), birds, and bears. One of my most memorable adventures was photographing the illusive Spirit Bear (Kermode). Client list includes BC Ferries, Outdoor Photographer Canada, West
Sidney, V8L5X8, 201, 10114 McDonald Park Road (second floor)
Ph. 888-655-1105 or 250-655-1105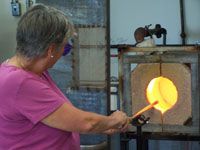 glass blower
Heriot Bay, B.C., 2107 Redonda Way
Ph. 250 285-2809
Ian Garrioch BFA MFA: Ian served on the Visual Arts Faculty of the University of Vancouver Island for 27 years. Now retired, he continues to explore visual imagery via acrylic painting and mixed media drawing as well as producing funky clocks.