In our hectic modern life, there are few places as nurturing and grounding as a garden. Any trip away from home is enhanced by taking a tour of these colourful oases. See the beauty. Feel the tranquility.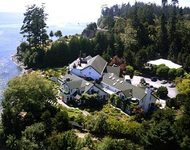 We would like to introduce you to Sooke Harbour House, one of western Canada's premier resorts.
Sooke, V9Z 0T4, 1528 Whiffen Spit Road
Ph. (250) 642-3421 or (250) 642-3421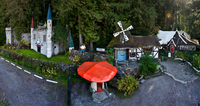 The Enchanted Forest, a must see BC attraction. See over 350 Jolly Folk figurines, BC's tallest treehouse and paddle with rowboats!
Revelstoke, V0E 2S0, Box 2938
Ph. 1-866-944-9744 or (250) 837-9477