Kraze Legz Vineyard and Winery Family owned and operated , Kraze Legz Winery is a throwback to simpler times when the decade was roaring the music was jazzed and dancing required kraze legz. Located in historic Kaleden, BC, our estate vineyard is nestle
Kaleden, V0h1k0, 141 Fir Ave, Po Box 108
Ph. 250 497-6957
Meyer Family Vineyards, JAK Meyer, Okanagan Falls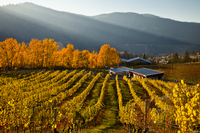 Winery, Vineyard and Tasting Room-Meyer Family Vineyards is a small family owned winery focusing on "crafting single vineyard wines of excellence" and an emphasis on Chardonnay's and Pinot Noirs
Okanagan Falls BC, v1y 8e4, 4287 McLean Creek Rd
Ph. 250 497 8553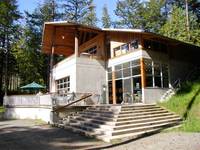 Morning Bay makes wines from some of BC's best vineyards.
Pender Island, V0N 2M1, 6621 Harbour Hill Drive
Ph. 250-629-8351
Okanagan Falls Wineries-Situated in and around Okanagan Falls there are 10 outstanding wineries within a short distance of each other. Please come see us all in the "Heart of Wine Country"
Kelowna, v1y 8e4, 962 Montcalm Dr
Ph. 250 763 9071