Intro to Incense-Making
Date: Saturday Oct 22, 2016 - Saturday Oct 22, 2016
Time: 2:00 - 5:00pm
Community: Vancouver
(Category: Artists & Fine Art Artisans, Healing Arts/Health, Events/Festivals, Candle making, Lecture/Seminar, Workshops/Classes, Art Workshops, Health and Healing Workshops)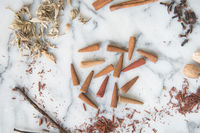 Students should bring a notebook or paper and a pen or pencil if they wish to take notes and record their own recipes. Basic handouts will be provided. All materials are provided by the instructor.

This workshop will teach you the important differences between the many kinds of incense, including which to avoid and how to tell. You will learn the original art of incense-making and each student will make one set of combustible incense sticks or cones which they will roll from a customized recipe provided, as well as one non-combustible loose incense mixture or set of incense pellets which they can blend as they choose from approximately 20 herbs including rose, sage, lavender, patchouli, saffron, sandalwood and many more. You will learn how to choose ingredients, and the methods for burning non-combustible incense as well as receive instruction and handouts for:
•Basic Incense-Making Materials and Equipment
•Ingredient List & Mixing Guidelines
•Basic Incense-Making Instructions
•Directions for Making a Simple Incense Stove
•Sample Loose-Incense Recipes
•Incense-Making Resource Guide

Please note that your incense will still be wet when you leave class and will need to be gently transported home to finish drying!
Contact Info:
Leftover Hippies Incense, 604 872 8180, Click here to send an email
Show member page
Website
Location:
Blim 115 East Pender, Vancouver