17th annual Pender Harbour Jazz Festival
Date:
Friday Sep 20, 2013 - Sunday Sep 22, 2013
Community: Pender Harbour
(Category: Music, Events/Festivals, Festival, Concert/Performance, Band, Music Jam, Vocal Ensemble)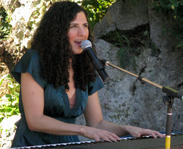 The line-up for the 2013 Pender Harbour Jazz Festival will showcase a smorgasbord of jazz styles to appeal to every ear: Straight up, Swing, Boogie Woogie, Big Band, Fusion, Gypsy, 30's and 40's, Hot Latin and more.
You can now purchase tickets through their website at phjazz.ca.
Check out the special ticket package for both days of Jazzapalooza and the spectacular Harold Mabern Trio concert – available for a limited time. Kids under 12 will be admitted free to the Jazzapalooza events.
Contact Info: