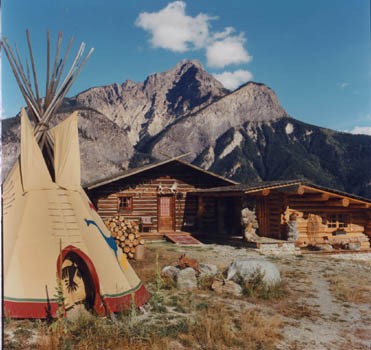 Our 65 acre property is surrounded by spectacular 360 degree panoramic hilltop view of majestic Rocky Mountain wilderness and is close to five national parks. The Rocky Mountain Log Chalet is an original refurbished trappers log home. Gravity spring water
Self-contained, complete privacy.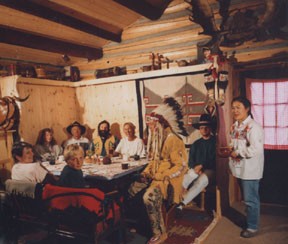 The grand dining room, seating a large group for dinner.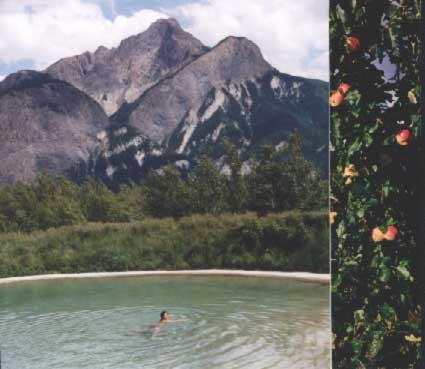 Refresh yourselves in our large 80 foot dim outdoor swimming pool.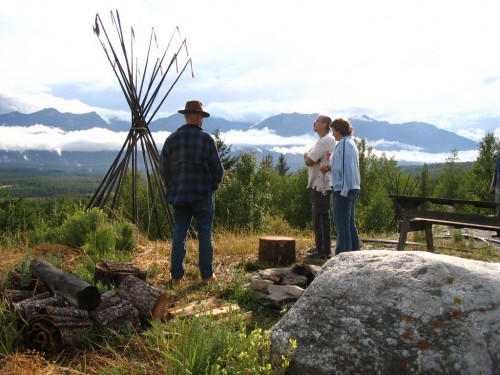 The sight of our fire wood BBQ pit.
Four seasonal scenes from the ROCKY MOUNTAIN LOG CHALET.