Experience the sounds of Okanagan's Premiere Big Band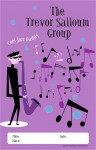 Trevor Salloum Music Site


Professional classical,- jazz,- theme performances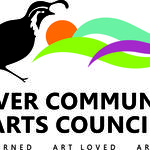 Oliver Community Arts Council

Recognized musician / classical guitarist in the Okanagan Valley of British Columbia, Canada who performs Flamenco, Spanish, classical and world music. Please see website for further information and bookings.

Entertainer extra-ordinaire Felix Possak presents a one man musical variety show featuring songs from around the world. He performs on an array of stringed instruments and sings in up to 15 languages.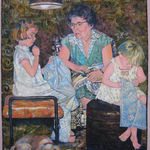 Gail Thomas Art-Commissions and Art Classes/Workshops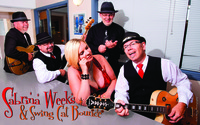 Sabrina Weeks and Swing Cat Bounce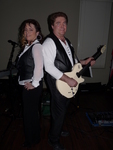 Great 'little' Dance Band


Komasket Music Festival - July 30, 31 & August 1, 2010. 3 Incredible days of CULTURE, MUSIC, CAMPING & FAMILY!!

Johnny G and the Keyster, Okanagan Valley
Playing the tunes you love to remember Jump, Jive, rock'n'roll, waltz, 2-step, rumba, twist the night away. Have a great time when this duo turns on the tunes. A 2-piece that sounds like 5. Live music to make your special event UNforgetable - birthday, an