Welcome to our Water colour painting guide for information about Water colour painting in Okanagan Valley.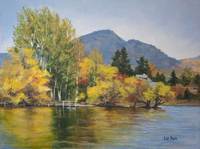 Kit Bell - Artist working in Acrylic, Pastel, Watercolour and Mixed Media. I seek to record the transient affects of light and the seasons on the landscape. Nature is forever changing and at different times offers us fleeting special looks into the world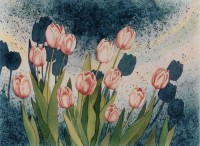 See the world through the art and travel photos of watercolor artist Angela Roth McIntosh
Penticton, V2A 8W1, 3961 Lakeside Rd.
Ph. 250 492-5790

Abstracts and landscape paintings by local artist.
Penticton, V2A 5P7, 144 Brunswick St
Ph. 778-476-4715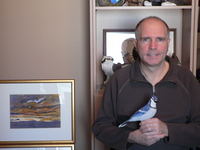 Hand carved,wooden birds - Watercolour painter.All art is for sale,some commisions welcome.BLOG jameshooey.blogspot.com [jdhooeyca@gmail.com ]
Kelowna, V1W3W7, #39-1020 Lanfranco road
Ph. 778-4787896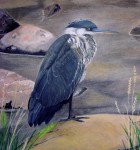 Artist
Kelowna, V1V 1N4, 378 Clifton Road North
Ph. (250) 763 - 6233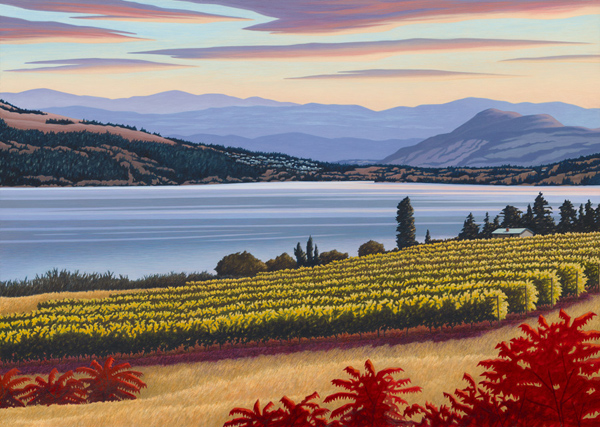 NEW WORK - www.okanaganartnow.com - Okanagan art of Mal Gagnon - Original, Limited Edition and Giclee Prints and Artcards of Okanagan subjects.
Kelowna, B.C., V1Y 6Z1, Rotary Centre for the Arts, Studio #114 - 421 Cawston Ave.
Ph. (250) 878-7380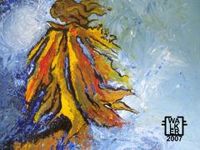 New artist wants some publicity.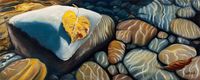 Western Canadian Artist, Muralist, oil painter, watercolours, acrylics.
Lake Country, V4V 1H4, 10927 Eva Road
Ph. 250.766.0927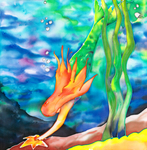 Artist--Watercolours and More "Reaching for a Star"
Summerland, V0H 1Z9, 1500 Harding Street
Ph. 778-516-1500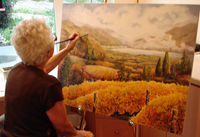 Alpenview Naramata Art Studio, a private in-home artist studio open by appt. most days. Specializing in local flora & fauna, Dianne Korsch is an active member of the Federation of Canadian Artists and the Naramata Arts Studio.
Naramata, V0H 1N0, Noyes Road
Ph. Toll Free 1 877 506-5100 or 250 496-5188

web designer & fine artist
Penticton, V2A 5K4, 202-304 Martin Street
Ph. (250) 490-8339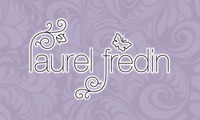 I have learned to embrace the many creative outlets I indulge, I'm a multi-tasker. A few disciplines I enjoy are pottery, painting, sketching, lampworking, beaded jewelry, silversmithing and graphic design. www.laurelfredin.ca
Vernon, V1B 3S2, 7970 Baker Hogg Rd
Ph. 250 275 6671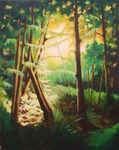 Bev Anderson paints the beauty of the Okanagan Valley using oils, acrylics and watercolours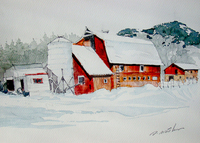 Artist and illustrator based in Summerland, BC. Dale Matthews specializes in fine art watercolour painting and commercial architectural renderings, and also leads workshops for aspiring artists.
Summerland, V0H 1Z4 , Gartrell Rd
Ph. 250 494 0838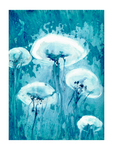 Original Watercolour Paintings, Sumi-e, Giclée Reproductions and Custom Framing.
West Kelowna, V1Z 1Y5, 2861 Lakeview Road
Ph. 250 300 4668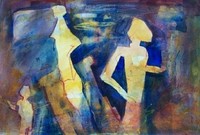 MY Art World
Kelowna, V1W3S7, 402 1260 Raymer Ave
Ph. 250 860 7180
I am an artist and Illustrator living in Kelowna B.C Canada. I graduated with a BFA from Emily Carr Institute of Art and Design in Vancouver. I am skilled in mediums such as: Gouache, watercolor, ink, pencil, and acrylic.
Kelowna, V4T 4C2, (Studio location soon to come)
Ph. or Email: brandy.masch@gmail.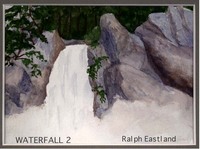 Landscapes, Woodcuts, Watercolours, Hand printed greeting cards and Acyrlics
Penticton, V2A3C7, 1027 MacCleave Ave
Ph. (250)492-0505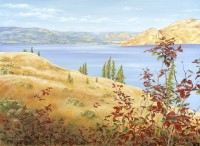 Artworks-Acrylic & Watercolour
Kelowna, V1Y 1C4, Kelowna
Ph. 250-860-9401
Washout 18 X 24 Oil on canvas $900.00