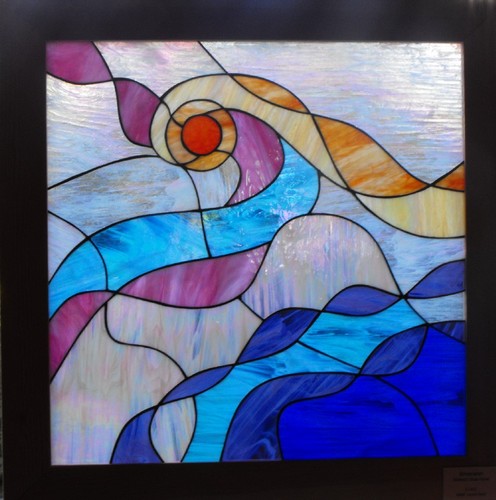 Pacific Reflections Glassworks, Stained and Fused Glass Studio is a working stained glass and fusing studio, and a source for supplies for other glass artists. Purchase ready made stained glass pieces, or commission a one of a kind piece for your own home or as a special gift.

Stained glass can take on many forms when artist Laura Kew sets to work on one of her masterpieces. As she breathes life into landscapes and other scenes found in nature, Laura relaxes, allowing her mind to let go of the day to day tensions.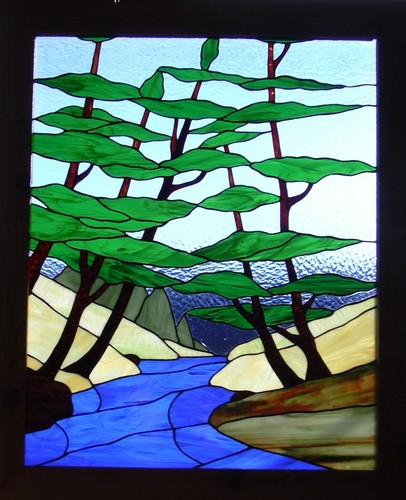 Laura says:
I began working in stained glass in 1987. What started as a hobby has blossomed into a full time love affair with both stained and fused glass. Teaching classes and working so closely with glass has provided me opportunities to develop techniques and learn new tricks, including computer design. Using various software programs, I am able to take a photo or design idea and create a stained glass pattern from it. This streamlines the initial design process, and eliminates the need for inaccurate hand-drawn patterns.

A love of the ocean and sailing drew me to live in Powell River. I had visited on many occasions, and fell in love with the area; particularly Desolation Sound. Moving to Powell River has awakened a renewed creativity, inspired by the beauty of nature and the power of the ocean. Sailing and hiking offer me many opportunities to enjoy the beauty of nature, as well as having a home situated on the waterfront, where I can look out and appreciate the herons, eagles, loons, ducks, seagulls, porpoises and seals.

The beauty of light reflected though glass allows a dimension of individuality in any piece. The spectrum of colours is
immeasurable; and the design possibilities endless. The changing nature of the light plays upon the glass and serves to transform the very hues of the piece from one moment to the next. Colour creates a relaxed state, encompassing the comfort and beauty of nature reflected within.

Visitors are welcome to visit, ask questions and also to take classes! Classes and workshops will be scheduled as interested people come forward, as small groups are more condusive to hands on creating and learning.
Contact Pacific Reflections Glassworks for more information on classes and workshops.
A good selection of stained and fused glass tools and equipment are available, as well as a wonderful supply of art glass. We have some truly wonderful hand rolled glass, no longer manufactured.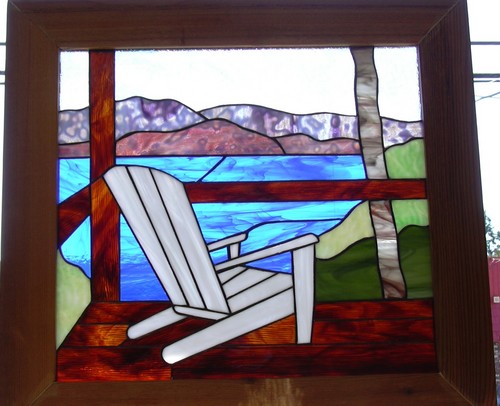 Call us now for more information, and we will be pleased to assist you.