Saturday May 18, 2013 - Sunday May 19, 2013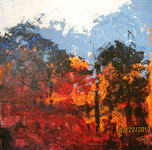 Saturday and Sunday, May 18 and 19, 2013 12 - 5 pm
Artists scattered around Cedar Hill golf course in the area north of Hillside, south of McKenzie, and between Swan Lake, Quadra and Shelbourne invite you to come and discover what they do and why (maybe even how)!
Brochures with maps will be available from participating artists, our sponsors, local library and the Cedar Hill Rec Centre (corner of Cedar Hill and Finlayson). On tour days, look for the bright lime green signs.
**Everyone is welcome to this free, self-guided event!**
Thank-you to our 2013 sponsors:
Lakehill Grocery and Mediterranean Deli
Olives - Cheese - Tea - and other specialties
3949 Quadra St.
250-727-3632
Cloverdale Paint
1616 Cedar Hill Cross Rd.
250-472-6868
Knotty By Nature Fibre Arts
1704 Lillian Rd. 250-412-0198
***Please note that the following artists are NOT showing at their home address:
#5 CINDY GIBSON will be showing with (#7) Hermann and (#6) PURSuasion at 3914 Braefoot Road (#7)
#4 ANDREW NIEMANN will be showing with Susan at 3926 Jessica Place (#3)
#10 MARY ATAYA will be showing with (#9) Jenny at 3831 Cumberland Road. Mary will be open on SATURDAY ONLY; Jenny both days.
#15 COLETTE DOUGLAS will be showing with Chris at 951 Falmouth Road (#15)
Participating Members:
Please click on the member name to get more information.
1
Linda Butcher


982 Landeen Place, Victoria, BC

2
Merlayna, West Coast Wood Sculptor, Merlayna Wood Sculptor


3951 Blenkinsop Road, Victoria, BC

3
Susan Corner


3926 Jessica Place, Victoria, BC

4
Andrew Niemann


3926 Jessica Place, Victoria, BC

5
Belle and Dragon Pottery, Cindy Gibson


3914 Braefoot Rd, Victoria, BC

6
PURSuasion, Jane Edler-Davis Charlotte Hale


3914 Braefoot Rd, Victoria, BC

7
Hermann Edler


3914 Braefoot Road, Victoria, BC

8
Anne Bowen


3735 Ascot Drive, Victoria, BC

9
Waelti-Walters Jenny, Jenny Waelti-Walters


3831 Cumberland Road, Victoria, BC

10
Fireweed, Mary Ataya


3831 Cumberland Road, Victoria, BC

11
S.E.A. VISIONS STUDIO, Shelby Assenheimer


1239 B Tattersall Drive, Victoria, BC

12
Weaver Bird Designs, Christine Purse


3435 Doncaster Drive, Victoria, BC

13
Ken Horn


1621 Knight Avenue, Victoria, BC

14
Rodney Malham


2813 Blackwood Street, Victoria, BC

15
Garry Oaks Garden Art, Chris Pyatt


951 Falmouth Road, Victoria, BC

15
Colette Douglas


951 Falmouth Road, Victoria, BC
Click on Victoria / Saanich Scattered Artists Studio Tour 2013 - Booklet to print this tour as a PDF file. (Adobe Acrobat reader is required to print this file)


Contact Info: