Welcome to our Bird watching guide for information about Bird watching in Vancouver Island and Gulf Islands.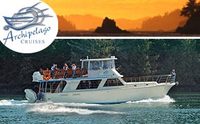 Whale watching & wildlife cruises, Broken Group Islands and sunset tours
Ucluelet, V0R3A0, Whiskey Landing Marina, 1634 Cedar Rd.
Ph. 250-726 8289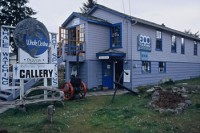 See, Hear, and Be Amongst the Whales & Wildlife
Tofino, V0R 2Z0, 411 Campbell St., Box 111
Ph. 1-888-474-2288 or 250 725-2132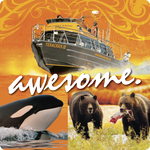 Come join us on one of our whale watching or grizzly bear viewing tours along the Discovery- and Inside Passages of the East coast of Vancouver Island
Campbell River, V9W 2C3, 760 Island Highway
Ph. 1-866-501-ORCA (6722 or 250-287-7008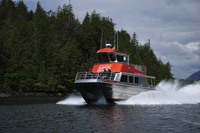 Tofino Whale Watching, Bear Viewing, Hot Springs Cove Tours & Seasonal Safaris West Coast Aquatic Safaris is accessible for all. We look forward to welcoming you aboard! First Class Adventure, Excellent Value
Tofino, V0R 2Z0, 101 Fourth Street, PO Box 967
Ph. 1-877-594-2537 or 250-725-9227
Grizzly Bear Tours, Lodge and Safari offers grizzly tours and grizzly bear watching from viewing stands and wildlife tours for grizzly bears, killer whales (orca) humpback whales, dolphins, stellar seals, sea lions, black bears and eagles.
Courtenay, V9N 8Z9, #10 3100 Kensington Crescent
Ph. 1-877-764-4286 or 250-334-8858