Welcome to our Lodge guide for information about Lodges in Vancouver Island and Gulf Islands.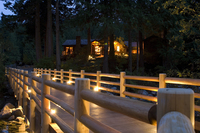 A Wilderness Destination Resort with Luxury Lodging
Dent Island, V0P 1V0, PO BOX 8
Ph. 250.203.2553
Grizzly Bear Tours, Lodge and Safari offers grizzly tours and grizzly bear watching from viewing stands and wildlife tours for grizzly bears, killer whales (orca) humpback whales, dolphins, stellar seals, sea lions, black bears and eagles.
Courtenay, V9N 8Z9, #10 3100 Kensington Crescent
Ph. 1-877-764-4286 or 250-334-8858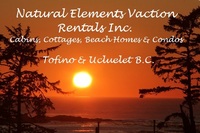 Tofino & Ucluelet / Natural Elements Vacation Rentals Inc. Over 20 plus luxurious vacation rental accommodations on the West Coast of Vancouver Island! Book Cabins, Beach homes, Apartments, Condos and Cottages online today!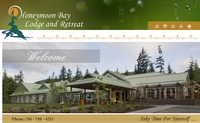 Not-For-Profit Health & Wellness Centre. Gateway to the Rainforest on Vancouver Island. Enjoy a Variety of Wellness and Spa Packages.
Honeymoon Bay, V0R 1Y0, 10028 Park Drive, Box 121
Ph. 1-888-749-4252 or 250 749 4252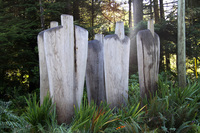 Tofino Botanical Gardens & Ecolodge
Tofino, V0R 2Z0, PO Box 886
Ph. 250-725-1220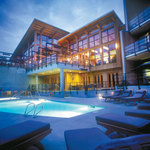 Brentwood Bay Resort & Spa We've discovered that understated elegance and discerning service are essential. Simple, intimate, involving. It's all about an appetite for new experiences.
Victoria, V8M 1C5, 849 Verdier Ave
Ph. 1 888 544 2079 or 250 544 2079

The west coast fishing & kayaking destination.
Courtenay, V9J 1P4, 6288 Michael's Drive
Ph. 1-866-279-5061 or (250) 338-7473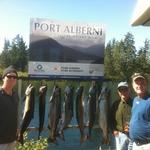 The Alberni Inlet provides some of the best salmon fishing in the World.
Port Alberni, BC, P.O. Box
Ph. 1 888 214 7206 or 250 724 2502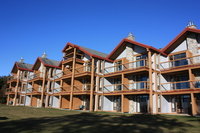 Located on Mackenzie Beach...Discover the Spirit!
Tofino, V0R 2Z0, 1119 Pacific Rim Highway
Ph. 1.800.661.9995 or 250.725.4445