Welcome to our Acrylic painting guide for information about Acrylic painting in Vancouver.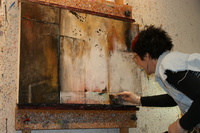 Mixed media paintings, workshops and private classes
Vancouver, V6H 3S4, 202-1650 Duranleau Street, Granville Island
Ph. 604 434 1367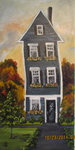 Pet Portraits, Travel Memories, Amused Houses
surrey, v4N 5Y8, #59 7238 189St.
Ph. 604-575-8608
Impressionistic, mixed media paintings of Italy
New Westminster, V3L 3X6, Sapperton BC
Ph. 604-759-0049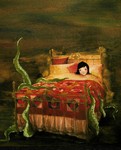 Illustrator and Painter
Port Moody, V3H 2W2, hidden in
Ph. 604-783-0047
Contemporary landscape paintings of Vancouver, British Columbia and vicinity
Vancouver, V6K 1H2, 2733 West 1st Avenue
Ph. (604) 738-9947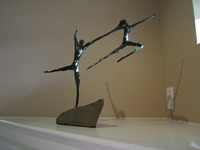 Maleko Jodon, Visual Artist specializing in Sculpture, Author
Vancouver, V6H 4J6, 103-1496 Cartwright Street, PO Bx 14320 Granville Island
Ph. 778.231.4559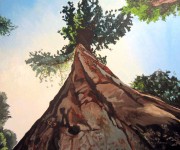 Online gallery of local artist's paintings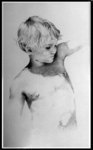 Canadian Artist-Illustrator-photographer
Richmond, v7a 2k9, 8820 Rosemary Ave
Ph. 604-277-4412
Visual Artist, Therese Lydia Joseph, North Vancouver. Acrylic and Mixed Media Paintings. Workshops, Classes and open Studio for ages 8-12, teens and adults.
Semi-abstract paintings and mixed media artworks by Alice Parmelee Rich.
Vancouver, V6H 4G9, 1315 Railspur Alley, Granville Island
Ph. 604-731-0068
I conceptualize allegories populated by characters and narrative expressions of subconscious memories. All pieces emphasize the essence, rather than the appearance...I'm working on canvases, design and Public art. Philippe SOKAZO
North Vancouver, V7M 1E8, 124 3rd Street West
Ph. 604 990 6990

Vibrant and Colourful Acrylic, Oil Pastel and Watercolour Paintings!
Vancouver, V6R 4R8, 177-4438 West 10th Ave
Ph. 7782336415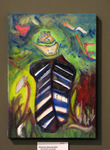 Visual artist
Vancouver, V5Z 1N7, 22-546 West 13th Avenue
Ph. 604-708-3603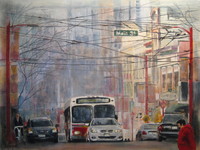 artist/illustrator
Delta, V4K 2J4, 5203 Westminster Avenue
Ph. 604-946-8661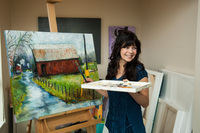 Susan Galick Painter and Visual Artist Susan's painting style is contemporary impressionism and abstract using both oils and acrylics as her medium of choice. Bold, happy bright colours depicting coastal street scenes dominate her style.
Fort Langley, V1M0B7, #417 - 23215 Billy Brown Road
Ph. 778-298-5430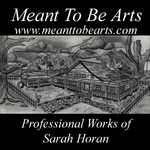 Artist Raising Money for The Less Fortunate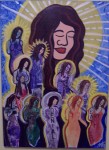 Visionary works of vibrant acrylics, assemblage and collage.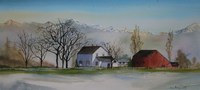 Kim Marie Scott
Delta, V4K 3N2, 4850 34B Avenue
Ph. 604-946-7175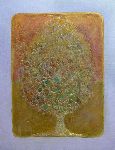 Ulysse's
Milissa Ewing, visual artist specializing in drawing and painting
Surrey, n/a, n/a
Ph. n/a