Welcome to our Art Workshops guide for information about Art Workshops in Vancouver.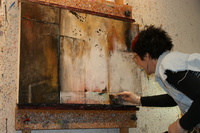 Mixed media paintings, workshops and private classes
Vancouver, V6H 3S4, 202-1650 Duranleau Street, Granville Island
Ph. 604 434 1367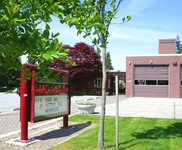 Supporting the Arts in Your Own Backyard is Extraordinary!
Delta, V4C 2L9, 11489 84th Ave.
Ph. 604.596-1025
Atelier-style drawing and painting classes
Vancouver, V5Y 3W3, 2061 Yukon St.
Ph. 778-232-4611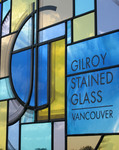 For fine art in stained glass; your enquiries from concept to completion
Vancouver, V6P 5G5, 201- 8696, Barnard St.
Ph. 604 877 7793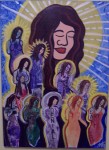 Visionary works of vibrant acrylics, assemblage and collage.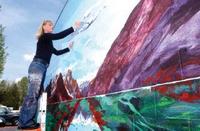 Large Scale Fine Art, Murals and Sculpture
New Westminster, V3M3Y1, Studio: 215 - 10TH Street, Studio 108
Ph. 604-786-9498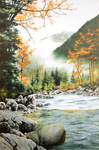 Frank does landscape watercolours and photography reflecting his love of nature and wildlife. He also offers classes & workshops in both, and has instructional videos on a variety of watercolour subjects. This limited print is titled 'Alpine Tapestry'.
Coquitlam, V3J 3B2, 965 Regan Ave.
Ph. (604) 931-0311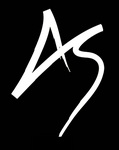 Amanda Shatzko is a multi-disciplinary visual and performing artist who loves to inspire and entertain others through the arts. Customs paintings, innovative performances, art and dance lessons
Surrey, V3T4C8, 10759 City Parkway
Ph. 888-742-8956 or 778-888-7369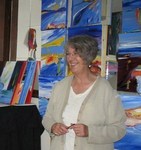 Sea to canvas Home of well-established painter Ursula E. Rettich
Abbotsford, V6G 1C6, 36186 Prairieview Dr., Sunrise Park
Ph. 604 756 3065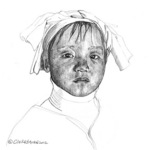 I am an artist living and working in Langley, B.C. I print original hand pulled prints, with an emphasis on portraits and figurative work. When I'm not painting, drawing or printing, I enjoy teaching drawing and painting at the Neighbourhood A
Langley, V1M3A5, 1-20059 92a Ave
Ph. 604 455 0344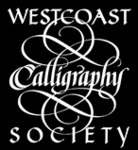 Love letters? Want to learn calligraphy? Want to meet other calligraphers? Join the Westacoast Calligraphy Society.
Vancouver, V6M 4L3, Box 18150 , 2303 West 41st Ave
Ph. 604 -000-0000
ROCK SCULPTOR, Rock sculpting evolved from Michelle's time in Nursing and experience as a Licensed Auto Mechanic. Anatomy of nursing and the tools of mechanics geared Michelle for sculpting rock torsos. Influenced by Baroque era, figuative . . .
Coquitlam, V3K 6L3, sculptormichelle@live.ca
Ph. 604 777-2882
Known for her colourful silk paintings and life-like coloured-pencil drawings of animals, birds and nature, Deborah operates out of her home studio, Cat & Mouse Designs, in Langley, BC and welcomes visitors by appointment.
Langley, V3A 5Y6, 20916 - 49A Avenue
Ph. (778) 895-0211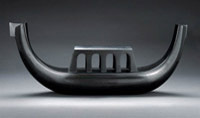 Stone Sculpture
Vancouver, V6A3T8, 1760 Vernon Dr.
Ph. 778-229-3904
COME AND PAINT with Visual Artist, Therese Lydia Joseph. Offering Mixed-Media & Acrylic art lessons in a bright North Vancouver Studio located just below Grouse Mountain. Group or private classes are available for children 8-12, teens and adults.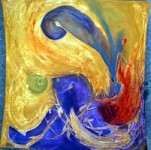 Bev Ellis, painter, sculptor, mixed media, and more: Descover the passion of this versatile artist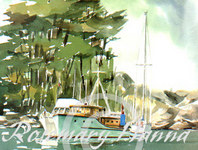 www.ArtEcoDesign.ca BEAUTIFUL ART PRINTS, COMMISSIONS, WORKSHOPS, and Original Paintings - designed by British Columbia artist/Educator ROSEMARY HANNA, MA. VIEW MARINE AND ARCHITECTURAL ART SAMPLES - WEBSITE www.artecodesign.ca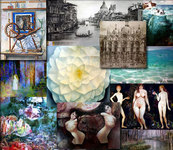 Painting lessons for children and adults. Art Gallery. Resources for Artists.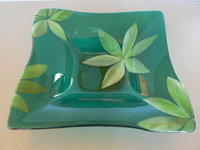 Fused Glass Artist & Teacher in Abbotsford, offers classes for those 12 to 80 years of age, plus studio space to work in.
Abbotsford, V4X 2N4, 30273 Canary Court
Ph. 604-615-6902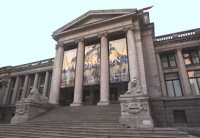 Vancouver's premier art museum!
Vancouver, BC, 750 Hornby Street
Ph. 604-662 4719