Welcome to our Music guide for information about Music in Vancouver.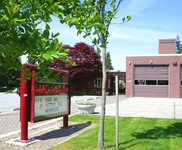 Supporting the Arts in Your Own Backyard is Extraordinary!
Delta, V4C 2L9, 11489 84th Ave.
Ph. 604.596-1025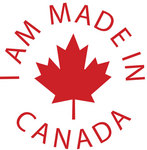 2010 Winter Artisan Market
Vancouver, V6B E1E, 151 West Cordova St, Gastown
Ph. 1-604-681-8844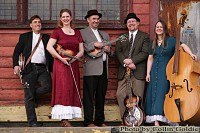 Warm bluegrass with outstanding musicianship and vocals.
Smithers, V0J2N0, Po Box 3063
Ph. 1(250) 847-5113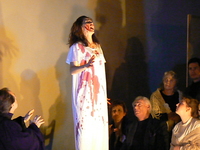 Live Opera in Vancouver!
Vancouver, BC, V5V 1A6, 215 E17th Ave, Cambrian Hall
Ph. 604-646-0406

Annual Women's Winter Arts & Crafts Faire
Vancouver, V5L 5G2, PO box 21510, 1424 Commercial Dr
Ph. 604-253-7189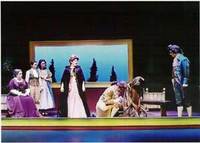 Burnaby Lyric Opera presents Die Fledermaus
Burnaby, V5G 2J3, 6450 Deer Lake Avenue
Ph. 604-205-3000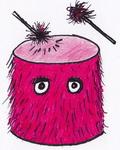 Handmade Furry Puppet-Drums For Kids!
Victoria, V8V 3C5, 1012 Richardson Street
Ph. 250-389-6184
Festivals, Chocolate, Culture & Literature
Langley, V3A6W1, 4987 197A St
Ph. 604-530-5777
Soli vocal ensemble, Vancouver

Soli vocal ensemble
Burnaby, V5B 2L6, 6662 Winch St.
Ph. 778-896-8653
musica intima, Annelisa Pedersen, Vancouver

www.musicaintima.org
Vancouver, V5T 3G7, 302-3102 Main Street
Ph. 604-731-6618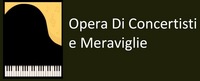 Opera di Concertisti e Meraviglie
Vancouver, V6R 3P8, 1975 Alma Street, suite 2
Ph. 604-762-2330
Two Divas Are Better Than One, Lambroula Pappas, Burnaby
Two Divas are Better than One Presents
Burnaby, V5A 2S1, 2131 Duthie Ave.
Ph. 6044214556