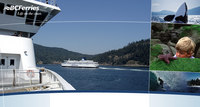 Life on the coast
Victoria, V8V 4V2, 1112 Fort Street
Ph. 1-888-223-3779 or 250-386-3431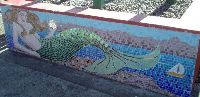 Mosaic, Glass, Sculpture
Victoria, V8V 1S9, 608-647 Michigan St.
Ph. 250-385-2541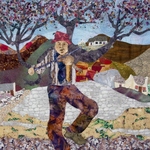 Award winning fibre artist creating colourful and dynamic art quilts, felted images and dolls
Oak Bay, V8R 3E2, 2042 Neil Street
Ph. 250 370 5953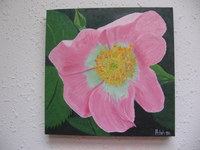 artist and writer
Victoria, V8P2C1, 1145 Rock St
Ph. 250 415 6130

Uncover the essence of light and colour with Epiphany Designs Stained Glass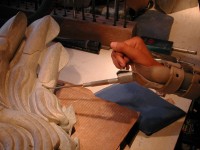 disabled stone sculptors
Victoria, V8P 2H1, 304-1550 Church Ave
Ph. 1-250-472-2917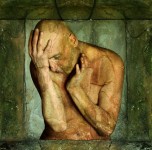 Photo Based Art
Victoria, V9C 4G3, 953 Arden Road
Ph. 250 478-3146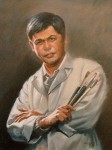 Self Portrait (24 X 30 oil)
Victoria, V9B 6C7, 2308 Evelyn Hts.
Ph. (250) 391-1241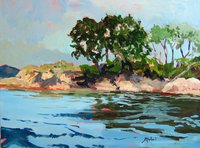 Fine Artist
Victoria , V8N 3M6, 4021 Magdelin Street
Ph. 250 477 8988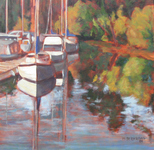 Landscapes, flowers and still-lifes in watercolour and acrylics inspired by my love for gardening, local scenes and sailing trips around the islands
Victoria, V9B 6K2, 1066 River Rd
Ph. (250) 519 4729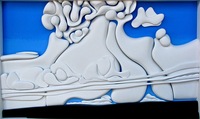 If you weren't able to come to the Scattered Artists show May 23/24, give me a call. I'm leaving the show up for awhile. 250 592-1493. Bob
Victoria, V9C0H3, 3311 Merlin Road
Ph. 250 592-3138

RAVEN Trust - non-profit charitable helping First Nations to protect traditional lands and resources as well as addressing critical environmental issues like global warming and water.
Victoria, V8W 1C4, 2nd floor, 844 Courtney Street
Ph. 250-383-2331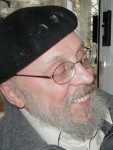 artist
Victoria, v8v2t6, 1170 Chapman Street
Ph. 250-386-1780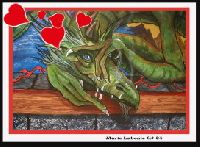 Mario Labonte artist in Victoria B.C.

Ria Bos integrates fabric and natural materials to create vibrant works of art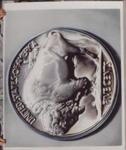 Large drawing of a small, shiny piece of metal. One in a series of mixed-media drawings in which I take a larger view of things we use daily but rarely notice.
Victoria, V8N 4W9, 1783 Triest Cresent
Ph. (250) 896-8531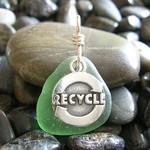 Evocative of summers spent at the beach; handcrafted, one-of-a-kind sea glass jewelry. All seaglass is handpicked from along the rugged shores of the Pacific Ocean in beautiful Victoria, British Columbia CANADA.
Professional photography, mixed media, graphic design, publishing & teaching; events,commercial & nature photography; Next Show: March 14 - April 1 SHOWCASE 12noon - 5pm Wed-Sun - Coast Collective Gallery, Colwood.
Victoria, V8V 2Z5, 1133 Hilda St
Ph. 250-383-7777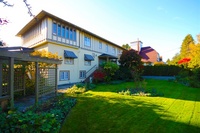 Enjoy the tranquility of a traditional English home in the heart of Oak Bay Village.
Victoria, V8S 5E3, 1052 Newport Ave.
Ph. 1 800 575 3812 or 250 598 3812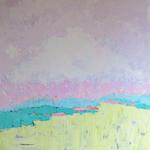 Shelby filters her memories of the visible world through the transforming process of abstraction. Expansive strokes set down exaggerated form and colour, while maintaining some references grounded in reality.
Victoria, V8P 1Z2, 1239 B Tattersall Drive
Ph. 250 294 0728