Welcome to our Art cards guide for information about Art cards in Victoria.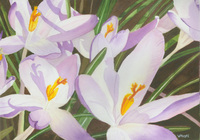 Vicki Postl, original paintings in watercolour and acrylic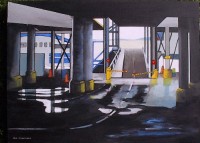 Artist - Cadboro Bay
Victoria, V8N 5X5, 906-2829 Arbutus Rd
Ph. (250) 721-2179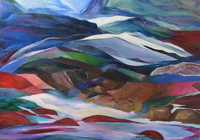 Paintings in Oils, Acrylics, Pastels & Watercolour- Abstracts, Landscapes, Florals, Still Life And More!!
Victoria, V8S 1X1, #4 1759 Rockland Ave.,
Ph. 250 370-9088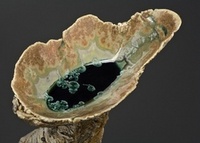 Pottery and Woodwork
SOOKE HARBOUR, V9Z 0K4, 4568 Otter Point Road
Ph. 1 250 642 5555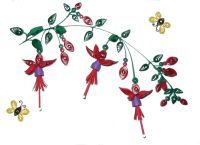 Quilling by Jenny - The Art of Paper Filigree
Victoria, V9B 2W6, 510 Goldstream Avenue
Ph. 250 478 0610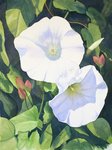 Snapdragon Studio - Colleen Hammond Allison
Saanich, V8P 1K7, 1561 Oak Crest Drive
Ph. 240 384-7948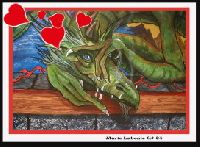 Mario Labonte artist in Victoria B.C.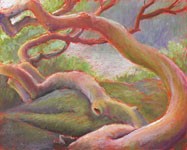 Thrilled and challenged by the beauty of Vancouver Island, Gretchen works mainly on-site to paint vibrant landscapes in oils and oil pastel. She also creates more contemplative and abstract pieces in mixed media.
Victoria (Metchosin), V9C 3Z1, 5042B William Head Rd.
Ph. 250-478-7456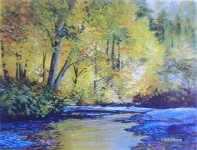 acrylic paintings
Victoria, V8Z 5N3, 4530 Markham Street
Ph. (250) 477-4024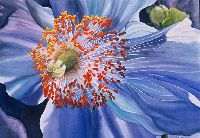 Internationally known artist Marney Ward paints large, light-filled, closeup floral watercolours. A signature member of the Federation of Canadian Artists. See her work at Butchart Gardens, Art Gallery of Greater Victoria and Winchester Galleries.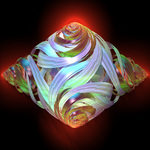 Digital Illustration, Fine Art Prints and Cards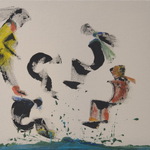 Printmaker Painter
Victoria, V8P 3J1, 3831 Cumberland Road
Ph. 250 920 3831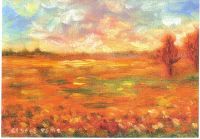 Impressionism inspired oil paintings, prints, cards also limited edition giclee reproduction on stretched canvas.
B.C., V8L 5S3, 11360 Hedgerow Drive, North Saanich
Ph. (250) 655-0717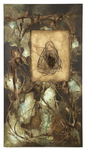 Creative Thinking in Art and Environment Workshops, presentations and project design linking ecology, education and artmaking.
Victoria, V8Y 1L2, Saanich
Ph. 250-857-4886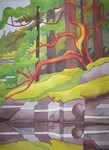 Joanne Thomson, Artist. This Victoria based artist is best known for her wonderful renditions of the inner forest and her "bottled" series of paintings. Thomson teaches with Royal Road University and the University of Victoria Continuing Studies departm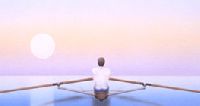 Visual Art: Contemporary Symbolic Landscapes with a definite West Coast flavour - Steve reflects his personal relationship with the natural environment of his world in his evocative airbrushed images.
Victoria, V9C 1Y1, 3339 Hockering Rd
Ph. 250 478-6293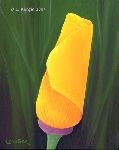 Visual Art: Large and small, bold and subtle - beautiful oil paintings express Lee (Lowther) Kergin's continuing exploration of colour and mood.
Victoria, V9C 1Y1, 3339 Hockering Rd
Ph. (250) 478-6293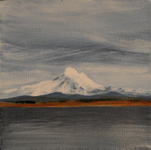 Painter, monoprints and art cards
Victoria, V8P 5K8, 3926 Jessica Place
Ph. 250-477-7333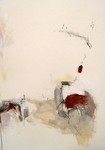 Artist :Wren Katzalay Painter, Contemporary painter who's work deals with issues that move, motivate or confront her. At present work deals with the subject of memory.. Abstract
Victoria, V8T 2N3, 1541 Burton Ave
Ph. 250 598-5060
Victoria artist Natalie Shumka has shown work throughout Vancouver Island and the lower mainland. Glass jars, pitchers and vases capture her interest, as well as the occasional onion . Always happy to have visitors, contact her for a studio visit.