Welcome to our Artists & Fine Art Artisans guide for information about Artists & Fine Art Artisans in Victoria.
Jill Alexander, Oak Bay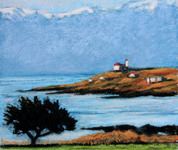 Island Artist Painting in Pastels. Jill Alexander has spent the past 25 years in the Caribbean painting island scenes. She is now continuing her art career painting scenes of her new island home, Victoria. www.jillalexanderart.com
Victoria, V8R 6J6, 2032 Beach Drive
Ph. 250-884-2405
David Ladmore, Victoria

David Ladmore Paintings and Printmaking
Victoria, V8V 2G4, 7-103 Menzies Street
Ph. 250-361-3243
West Coast Wood Designs, Don Bastian, Sidney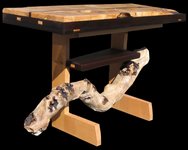 Experience the WoW factor. Come visit on of Vancouver Islands most interesting venues. The largest wood gallery on the island, featuring 50 local artists.
Sidney, V8L4Y3, 9851 Seaport Place
Ph. 250 514 5030
Nancy the Blacksmith, Nancy Powell, Victoria
Metal Artist
Victoria, V9C 4H9, 1020 Liberty Drive, Victoria, BC
Ph. 250.478.4725
Painter Pottery, Roger Painter, Metchosin
Roger Painter Pottery
Victoria, V9B4E1, 981 Kangaroo Road, Metchosin
Ph. 250.478.7745
Gail Sibley, Gail Sibley, Fernwood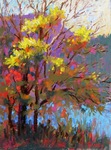 ARTIST IN PASTEL AND PAINT
Victoria, V8T1B3, 1-1270 Balmoral Rd
Ph. 778 440 3131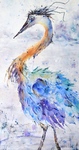 Canadian watercolour artist Shirley Schmidt lives and paints out of Victoria BC where she offers up bold scenes of west coast wildlife, flora, and hidden places. Pieces for purchase, classes, and upcoming workshops are all available to browse.
Alice McLean, Victoria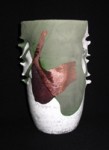 Alice Mclean, Potter
Victoria, V0S 1N0, 968 Gillespie Road, East Sooke
Ph. 250.642.3522
Touchstone Studio, Metchosin
Stone Sculptor, Lesley Forman, creates all of her pieces using hand tools from the stonecutter's toolbox-carving knives or a chisel & hammer. Wet-sanding, oiling and hand polishing finish each piece.
Victoria, BC, V9C 3Z3, 4495 Happy Valley Road
Ph. 250-893-6708
Visual Arts Studios/ Voice Pictures Inc., john orser, Saanich
Visual Fine Arts / Video Production
Victoria, V9G 2E9, 6081 Old West Saanich Road
Ph. 250 652 3363
Ken McCulloch, Metchosin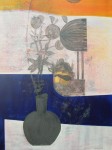 Painting, Mixed Media
Victoria, V9C 4B2, 393 Gilbert Drive, Metchosin
Ph. 250.474.1805
Cheryl McBride, Sidney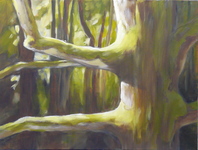 Acrylic and mixed media works. Landscapes and seascapes, still life, nature. "I paint my own reality. The only thing I know is that I paint because I need to, and I paint whatever passes through my head without any other consideration." Frida Kahlo
Sidney, V8L 2L4, 2026 Ardwell Ave
Ph. 250 656-2288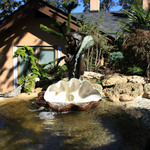 Garden Art / Water Sculptures A variety of Garden Art combining water and light. Many are displayed through Landscape design with waterfalls and ponds to create a garden oasis.
Victoria, V8X3A4, 951 Falmouth Road
Ph. 2502945585
Marian Duke, Saanich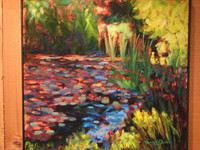 Marian's art includes a variety of still life, florals, landscapes and abstract paintings done in acrylics, oils and water colour.
Victoria, V8P 2H4, 1747 Glastonbury Rd
Ph. 250 4779293
Catherine Gerus, Metchosin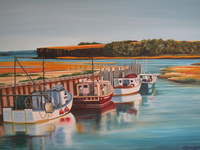 Oil/Acrylic Painter on the Stinking Fish Studio Tour.
Victoria, V9C3Z2, 250 Pearson College Dr
Ph. 250 474 0354
UrbanPatina.ca, Susan Jones, City of Victoria

Behind The Tweed Curtain
Victoria BC, V8Z 4H4, 3634 Tillicum Road
Ph. 250-217-5340
Maria Middleton, City of Victoria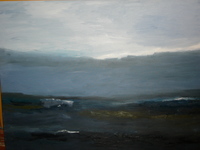 Oil Painter and Jeweler
Victoria, V8V3C7, 727 Belton Ave
Ph. 250-360-6273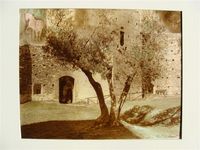 Cadboro Bay Studio Tour
Victoria, V8N 1Y8, 2885 Phyllis Street
Ph. 250-477-7160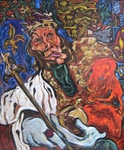 PAUL PEREGAL-ARTIST
Victoria, V8V 3C1, 1034 Collinson St., Suite 406
Ph. 778.440.5712
Amy Valentine Arts & Crafts, Amy Valentine, Victoria
Mixed Media
Victoria, V9A 2Z4, 720 Powderly Ave
Ph. 250-995-3004