Welcome to our Artists & Fine Art Artisans guide for information about Artists & Fine Art Artisans in Victoria.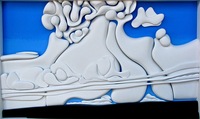 If you weren't able to come to the Scattered Artists show May 23/24, give me a call. I'm leaving the show up for awhile. 250 592-1493. Bob
Victoria, V9C0H3, 3311 Merlin Road
Ph. 250 592-3138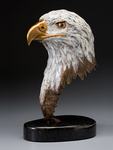 Wildlife bronze sculptures
Victoria, V9B 5N2, 549 Langvista Dr.
Ph. 250 386 5352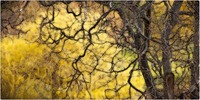 Andrew Niemann - photographs I work by making photographic sketches of nature's shapes and colours that suggest stories to me. These photo sketches are then reworked in Photoshop to bring out the stories I imagined there.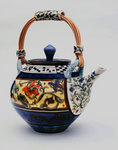 Cindy's current work is colourful high-fire porcelain and stoneware pottery designed for use in the home, to commemorate special occasions, or to add a whimsical touch to the garden.
Victoria, V8T 2J7, House B, 1520 Edgeware Rd
Ph. (250) 592-8257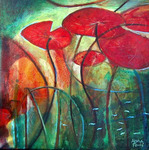 Alesha Davies Fowlie- Painter in Acrylics, Watercolours and Mixed Media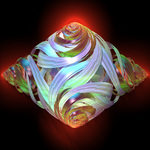 Digital Illustration, Fine Art Prints and Cards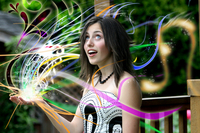 Professional Design & Photography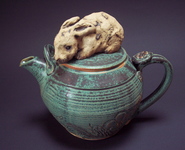 Pottery and clay sculpture. Animals, fish and insects are frequent themes. Studio and gallery in the woods. Please phone for directions.
Victoria, V9E 2A3, 178 Ross Durrance Road
Ph. (250) 652 5434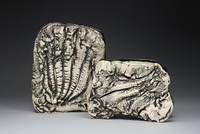 Galacsy Pottery
Victoria , V8N 1R4, 1861 Ventura Way
Ph. 250-658-4523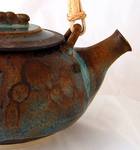 Renee Sala's pottery website!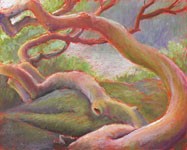 Thrilled and challenged by the beauty of Vancouver Island, Gretchen works mainly on-site to paint vibrant landscapes in oils and oil pastel. She also creates more contemplative and abstract pieces in mixed media.
Victoria (Metchosin), V9C 3Z1, 5042B William Head Rd.
Ph. 250-478-7456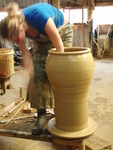 Ceramic Studio
Victoria, V8Z 6J6, 3164 B Gamma Street
Ph. (250) 508-7691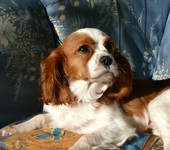 Marcie Gauntlett Photography
Shirley, V9Z 1G7, 2679 Seaside Dr.
Ph. 250-646-2772

A touch of whimsey
Victoria, V8r 2M8, 2352 Tod Place
Ph. 595 -7802 or 595 -7802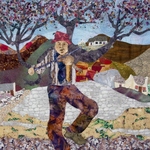 Award winning fibre artist creating colourful and dynamic art quilts, felted images and dolls
Oak Bay, V8R 3E2, 2042 Neil Street
Ph. 250 370 5953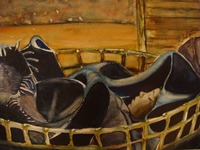 Specializing in Watercolour painting. Contact for pricing on all work.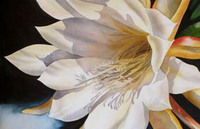 Lady Slipper Studios: Island Art Escapes Offering Fine Art Watercolour Workshops
"Fired Up! Contemporary Works in Clay" is a diverse group of professional BC artists who collectively promote awareness, appreciation and excellence in the ceramic arts.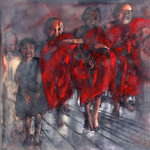 Encaustic Painting Jump for It Original Sold Giclee available in any size
Victoria, BC, V8Z 1L3, Portage Road
Ph. 250 479-6704

Noble Studio Sidney
Sidney, V8L 2C7, 2234 Bradford Ave.
Ph. (250) 656-9891 or (250) 656-9891