Welcome to our Drawing guide for information about Drawing in Victoria.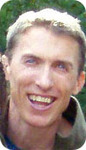 Intuitive Personal Portraits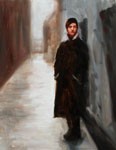 Fine Oil Paintings, Commissioned Portraits
Victoria, V8N 2E9, 1850 San Lorenzo Ave.
Ph. 250 477-0173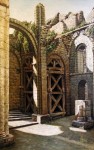 Landscapes / portraits / murals / trompe l'oiel
Victoria, V8R 6J5, 1928 Beach Dr.
Ph. 250 592-7158
Artist: James Dodd - Acrylic on Panel - Near St. Affrique, France
Victoria, V8P3J5, 3935 Cumberland Road
Ph. 250 727-7117

Discover in paint and rhyme - B.C. seascapes, landscapes, churches and still life, abstract and figurative work.
Brentwood Bay, V8M 1A1, 928 Greig Avenue
Ph. (250) 544-1299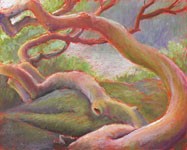 Thrilled and challenged by the beauty of Vancouver Island, Gretchen works mainly on-site to paint vibrant landscapes in oils and oil pastel. She also creates more contemplative and abstract pieces in mixed media.
Victoria (Metchosin), V9C 3Z1, 5042B William Head Rd.
Ph. 250-478-7456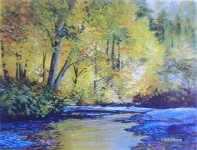 acrylic paintings
Victoria, V8Z 5N3, 4530 Markham Street
Ph. (250) 477-4024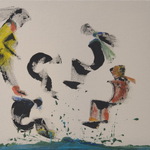 Printmaker Painter
Victoria, V8P 3J1, 3831 Cumberland Road
Ph. 250 920 3831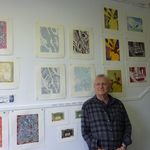 Printmaking; Drawing
Victoria, V8N 1H9, 1797 Hartwood Place
Ph. 250 803-0150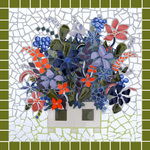 Indoor/Outdoor Mosaic Panels, Acrylic Painting, and Nursery Prints for Kids' Rooms
Victoria, V8X 1Y5, 3855 Saanich Road
Ph. 250-475-0820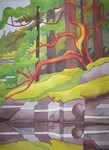 Joanne Thomson, Artist. This Victoria based artist is best known for her wonderful renditions of the inner forest and her "bottled" series of paintings. Thomson teaches with Royal Road University and the University of Victoria Continuing Studies departm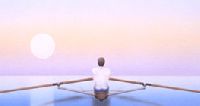 Visual Art: Contemporary Symbolic Landscapes with a definite West Coast flavour - Steve reflects his personal relationship with the natural environment of his world in his evocative airbrushed images.
Victoria, V9C 1Y1, 3339 Hockering Rd
Ph. 250 478-6293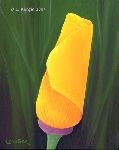 Visual Art: Large and small, bold and subtle - beautiful oil paintings express Lee (Lowther) Kergin's continuing exploration of colour and mood.
Victoria, V9C 1Y1, 3339 Hockering Rd
Ph. (250) 478-6293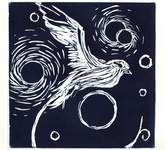 Kelly-Dawn Dabous is an emerging young artist. Who has an eclectic ability with direct movement of strong lines. Often her subjects are birds in flight with a stylistic decorative to them.
Victoria, V8W 1L6, 725 Yates Street
Ph. 250-508-8289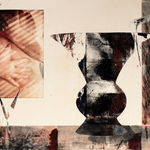 painter/printmaker
Metchosin, V9C 3Z3, 4495 Happy Valley Road
Ph. 250-217-8682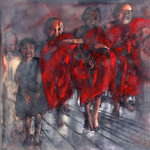 Encaustic Painting Jump for It Original Sold Giclee available in any size
Victoria, BC, V8Z 1L3, Portage Road
Ph. 250 479-6704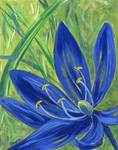 Portfolio and Information Website for Artist Caroline Stengl
Booklet of Sidney BC Early Days, now available. Painting or portraits also of animals by request. To see beachglass sculptures visit by appointment.
Sidney, V8L-4E3, 9927 Swiftsure Place
Ph. 250-655-l649

Artist in training. Oils, acrylic, conte, graphite, charcoal and pen and ink.
Victoria, V8R 4W6, 1748 Davie St
Ph. 778-679-0336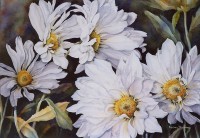 A watercolour painter of flowers and west coast scenery, Barbara Callow is an Active Member of the Federation of Canadian Artists, and her work can be seen at F.C.A. exhibitions, The Gallery in the Oak Bay Village, and The Gallery in Brentwood Bay.