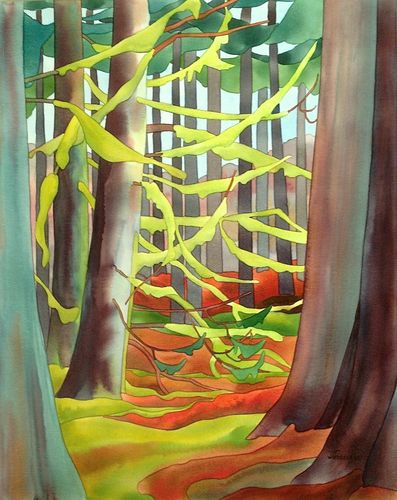 Francis King Park, Spring Greens
Painted during my residency at Francis King Park this Spring. Watercolour on canvas. Sealed with clear acrylic paint. Available.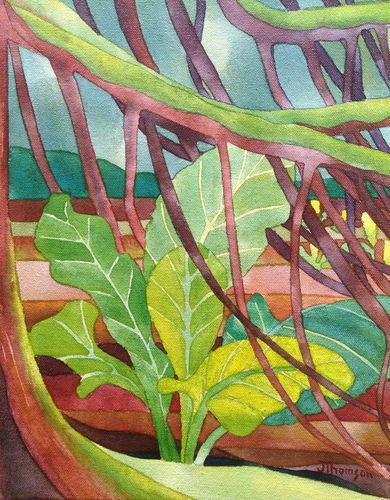 Another little lovely from Francis King Park, skunk cabbage under cedar. 11 X 14" watercolour on canvas sealed with acrylic. available.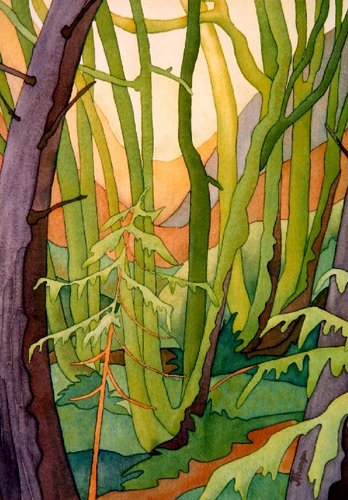 Maples at Goldstream
If you know Goldstream Park, you know it is full of magical places. This place is just off the stairway leading to the waterfall. The maples are embraced by moss and topped with transparent leaves. The dark trunks of the evergreens are like punctuation marks in the flow of greens and lights coming through a break in the canopy. The theme of young life comes again in this work, in the form of a young cedar. How cedars love the deep and damp forest places. Tread softly and look quietly.

Original watercolour painting is 11" X 15"

Available as a giclee print $85.00 plus shipping.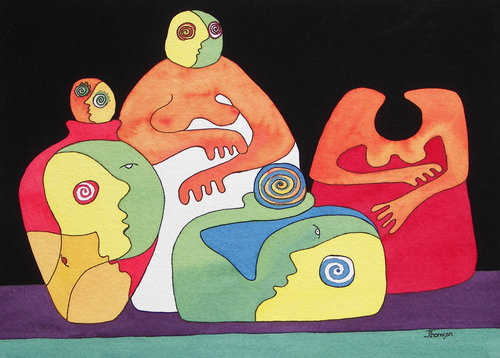 Too Much Information
This early work in the 'Bottled" series depicts staff members after a conference on new procedures. watercolour on paper. 11 X 14" $350.00 (unframed).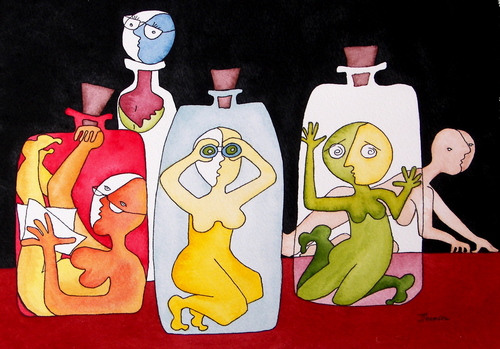 The 'Bottled" series is a personal exploration on human communication. The works range in size from 3" X 4" to 22 X 30". I love using colour and overlapping line. These works incorporated the use of black archival ink, and yes the background black is watercolour- winsor and newton lamp black to be precise! "Many Ways Out" is 11 X 14" $400.00 unframed