Welcome to our Pottery guide for information about Pottery in Victoria.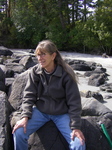 Mud puddling is my passion......
Victoria, , V9C 3X1, 3672 Happy Valley Rd.
Ph. 250 474-5434
POTTERY Tableware & Decorative Vessels made on the wheel
VICTORIA, V8Z 4K7, Raymond St.
Ph. 250-479-3524
Work by the Canadian artist. Provides a brief artist biography and statement, on- line gallery, events page and CV.
Sooke, V0Z 1N0, 2358 Henlyn Drive
Ph. 250-664 6588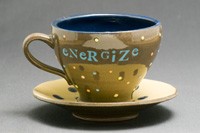 pottery tableware
Victoria, V9E 2A9, 5321 Old West Saanich Rd.
Ph. (250) 413-6782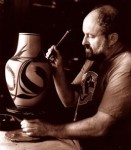 Decorative Porcelain and Glaze Paintings
Victoria, V9C 3Z4, 4283 Metchosin Rd.
Ph. 250 474-2676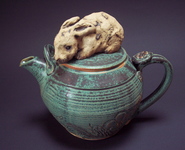 Pottery and clay sculpture. Animals, fish and insects are frequent themes. Studio and gallery in the woods. Please phone for directions.
Victoria, V9E 2A3, 178 Ross Durrance Road
Ph. (250) 652 5434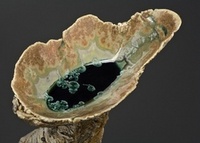 Pottery and Woodwork
SOOKE HARBOUR, V9Z 0K4, 4568 Otter Point Road
Ph. 1 250 642 5555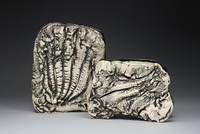 Galacsy Pottery
Victoria , V8N 1R4, 1861 Ventura Way
Ph. 250-658-4523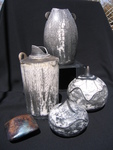 Ceramic artist and Potter making functional and decorative pieces for the home, table and garden.
Victoria, V9A 1J1, 71 Obed Avenue
Ph. 250-382-1328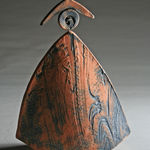 Exploring texture in ceramics for many years, Marlene welcomes your interest in her work.
East Sooke, V9Z 1A2, 42 Seagirt Road
Ph. 250-642-7620
Pottery: wheel thrown, sculptural, hand built, slab work and extruded
Victoria, V9C 4C5, 4531 Lindholm Road
Ph. 250-478-2341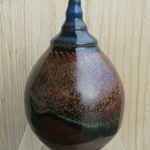 Libby Wray Pottery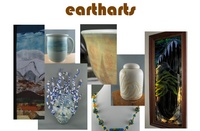 eartharts collects my creative work in fibre, fabric, clay, glass, metal and stone in one place. These materials vary greatly but all originate from the earth and I use them intentionally to honour their source.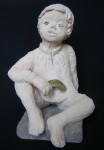 pottery sculpture
Victoria, V9E 1H7, 1717 Woodsend Drive
Ph. (250) 479-6470
Samantha Dickie, Ceramic Artist, Victoria. Samantha's sculptural work is abstract, textural, and visceral. Currently, the work is an exploration of oceanographic forms inspired by the Salish Sea, the waterway encompassing Vancouver Island.
Victoria, V8S 1J8, 1628 Ross St
Ph. 250-418-0313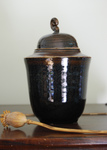 Creative and Functional Pottery
Victoria, V8X4B4, 922 Nicholson St
Ph. 250-479-8559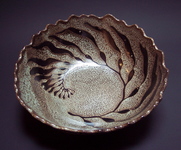 Studio and Gallery at Winter Creek Pottery, Victoria, 178 Ross Durrance Road, phone (250) 652 5434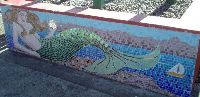 Mosaic, Glass, Sculpture
Victoria, V8V 1S9, 608-647 Michigan St.
Ph. 250-385-2541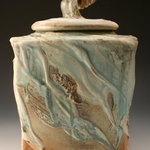 Clayworks 2013 Christmas Show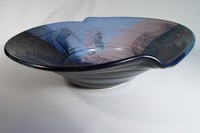 Pottery-handmade items for food and flowers, function and fun in many colours. Small classs given, adults
Victoria, V8S 3Z6, 1009 Richmond Ave.
Ph. 250-388-4110