Welcome to our Stained Glass guide for information about Stained Glass in Victoria.

Uncover the essence of light and colour with Epiphany Designs Stained Glass
Custom designed and fabricated stained glass artworks.
Victoria, V9B 4R7, 2901 Corrine Place
Ph. 250 474 9756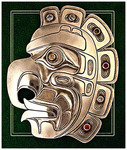 Kwakwaka'wakw artist Harold Alfred, Artworks include Wedding bands, Stained Glass, Totem poles, jewelery and carvings.
Victoria, v8R 4G5, 2560 Shakespeare Street
Ph. 250.721.5788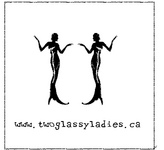 Two Glassy Ladies - Mother and Daughter Glassworking Team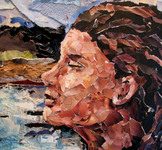 Enviornmental Artist
Sooke, V9Z1n0, 2113 Amethyst Way
Ph. 250-664-6727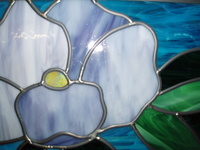 stained glass & acrylic paintings
Victoria, V9B 6E6, 909 Finlayson Arm Rd.
Ph. 2503910193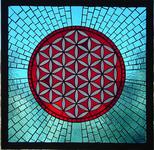 Fine Art Mosaics. Robert uses the finest Venetian glass smalti and hand-rolled Art Glass to create works of stunning vibrancy and power. Filled with luminous movement and rich colour Robert's work reflects his dedication to advancing the art of mosaic.
Victoria, V8R 4N2, 301, 1537 Belcher Avenue
Ph. 250.884.9073
Glass Quirks, Sharen Johnston, Victoria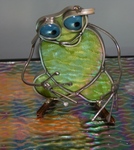 Stained Glass Art, Quirky Critters, and Three D Glass Models
Victoria, V9A 1R2, 3160 Carroll Street
Ph. 250 592 8139