Uniacke Designs Jewelry creator, Jennifer Miller, named the company in honour of her family ancestry. The name Uniacke, meaning "the only one" originated in Ireland which can be traced back to the 11th century.

A resident of Victoria, British Columbia, Miller uses .925 sterling silver, 22kt vermeil gold, 18kt gold, copper and brass along with a brilliant array of shimmering semi-precious gemstones, luminous freshwater pearls and other materials reflecting her love of colour. Miller uses proven silversmithing techniques creating form and texture to produce her one-of-a-kind pieces.

Uniacke Designs jewelry is created for women who love to express their own unique sense of fashion and individuality.

Come and see more of her work at:

Mt. Tolmie Artist Tour 2016
Sat., April 30, 2016 and Sun., May 1st, 2016 from Noon - 4:00 p.m. at 1747 Glastonbury Road, Victoria, B.C.
website: mtartists.ca

and at:

Side Street Studio
Oak Bay Avenue
Victoria, B.C.
Canada

The Gallery at Mattick's Farm
Victoria, B.C.
Canada.

Country Peninsula Market at the
Saanichton Fairgrounds
Saturday's 9 a.m. - 1:00 p.m.
June through October, except Labour Day weekend.

www.uniackedesignsjewelry.com

Shown above: Uniacke Designs hammered and oxidized .925 sterling silver wide bracelet with a highly burnished edge features decorative details with a bezel set faceted round zircon further highlighting this statement cuff.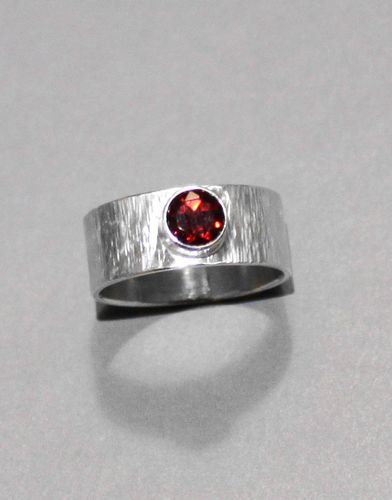 Shown right: Uniacke Designs .925 sterling silver ring features a wide textured band with a round, facetted garnet semi-precious gemstone.


Shown left: Uniacke Designs .925 sterling silver branch pin features three lovely white round freshwater pearls. Perfect on a lapel or on your favorite hat.