After fighting for several years with cold and arthritis, we have begun to spend the winter months in a warmer climate. The wetlands are a constant source of ispirations and birds. Here I catch the last feed of the day just as the sun disappears.
It is a lot of fun to dress up a theatrical friend and try to catch the power behind her drama. The model was placed to reflect the cold light from the window and emphasize the mystery under the hat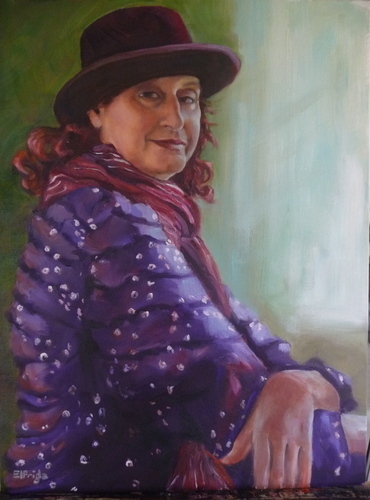 This lovely retired college professor gives off a slightly severe aura that belies the intelligence and energy she carries to her adventures of enjoyment and curiosity. She is constantly busy and the hat is so fitting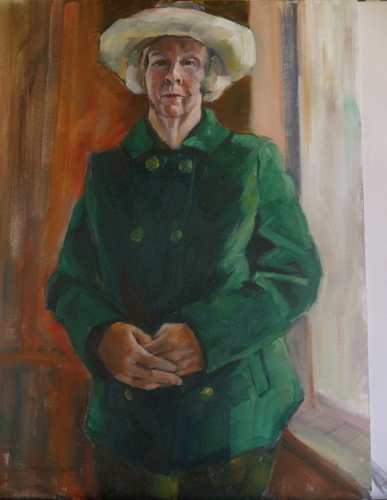 I never like to miss an opportunity to paint outdoors en plien air. This was done in a wetlands park where the symatry of the canal attracted my eye. Its not so easy painting in the heat, so I was glad to find some shade.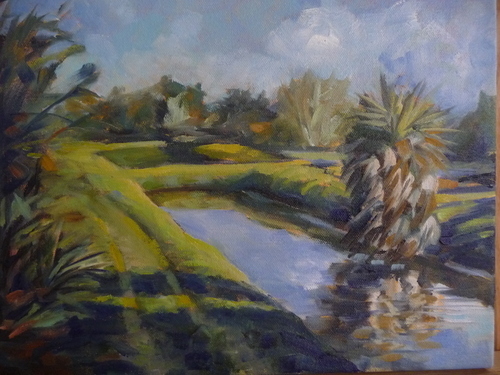 This portrait happened one of those happy days when every brush stroke feels just right and all the colors align themselves . This was done with a live model over a two hour period