Inspiration and Creation: Acrylic Abstract Painting
Date: Saturday Mar 10, 2018 - Sunday Mar 11, 2018
Time: 10:00am - 4:00pm
Community: Colwood
(Category: Artists & Fine Art Artisans, Acrylic painting, Printmaking, Drawing, Workshops/Classes, Mixed Media, Art Workshops)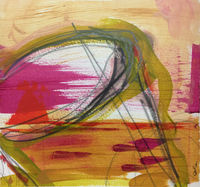 How do you start creating an abstract painting? Award-winning abstract painter, Chin Yuen, will guide you through different exercises to propel you into action. Besides learning how to find inspiration, you will explore the myriad possibilities of creating with acrylics. Yuen's workshop demonstrations will show you a variety of techniques and acrylic products that can yield exciting results. Yuen will guide you to start and finish several paintings with attention to composition and intention. The possibilities are endless! Come and be inspired to create your own acrylic abstract paintings.

This workshop is suitable for all levels as Yuen will offer lots of one-on-one guidance.

*Your fees will include the use of a variety of Golden Artist Colours acrylic products, Gelli Plates, & printmaking tools.

For student material list, please visit Coast Collective website.
Contact Info:
Chin Yuen, 2503915522, Click here to send an email
Show member page
Website
Location:
103-318 Wale Rd, Colwood, BC V9B 0J8, Colwood