2018 Cabin Fever Artists Show & Sale
Date: Saturday Feb 17, 2018 - Sunday Feb 18, 2018
Time: 10:00am - 4:00pm
Community: Brentwood Bay
(Category: Artists & Fine Art Artisans, Galleries/ Exhibits/Shows, Acrylic painting, Art cards, Art prints, Show, Photography)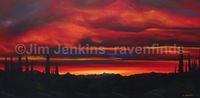 West Saanich Heritage Schoolhouse

7130 West Saanich Road.

Brentwood Bay, B.C.

Friday, February 16th - 6pm to 8pm (opening welcome)

Saturday, February 17th - 10 am to 4pm

Sunday, February 18th - 10am to 4pm

Original paintings and photographic works by

West Coast Visual Artist, Jim Jenkins.


If more information is needed please, email – ravenfinds@gmail.com

Looking forward to seeing you there! Don't miss it.

Contact Info:
Jim and Lorraine Jenkins, www.ravenfinds.com, 250- 744-0080, Click here to send an email
Show member page
Website
Location:
7130 West Saanich Road, Brentwood Bay