Walking Meditation and Messages from Your Loved Ones
Date: Wednesday May 09, 2018 - Monday Apr 09, 2018
Time: 1:00 - 3:00pm
Community: Shawnigan Lake
(Category: Healing Arts/Health, Events/Festivals)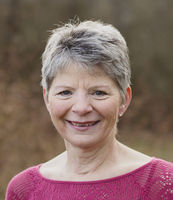 Enjoy nature and connect with spirit during a brief walking meditation in the woods. Afterwards, you will sit outdoors at Linda's cottage and have the chance to appreciate nature while Linda connects with your loved ones in spirit and shares messages through trance, which means she allows them to use her vocal chords to speak.

Registration is limited to 8 people.

The walking meditation will take place on the easy walking trail in the forest behind Linda's home. Please bring a lawn chair for the Messages from Your Loved Ones session.

Register online at www.lindapynaker.com. Please contact Linda for more info or to register by phone. Information is available on her website at https://www.lindapynaker.com/calendar/walking-meditation-and-messages-from-your-loved-ones/ should you prefer to pay by e-transfer.

Early Bird Discount by Apr. 30: $55 (incl. taxes); Registration after Apr. 30: $75 (incl. taxes)

Location: Linda's home, 1547 Shawnigan/Mill Bay Rd., Shawnigan Lake V0R 2W2

Cancellation policy: If Linda cancels this event due to weather, you will receive a full refund. If you need to withdraw from the event, you must inform us no later than 10 business days prior to the scheduled event. Your registration fee will be refunded minus the $20 non-refundable deposit. Refunds will not be paid for withdrawals made within 10 business days of the scheduled event. Refunds will not be paid for participant no-shows.

Linda Pynaker, MSW, is an accomplished author and psychic medium. She is able to connect with your loved ones in spirit through trance. During readings, you may explore career, relationships and health. Linda is also able to connect with your spirit guides through trance, review past lives and provide one-on-one intuitive training.

She has appeared on radio and television and is a vibrant international speaker. Her books, Make It Happen! Use Your Intuition and Positive Spirals, Messages of Hope and Healing and Time to Heal are available on amazon, her website at www.lindapynaker.com and most bookstores. More info about Linda is available at www.lindapynaker.com.
Contact Info:
Linda Pynaker, Spirit Communications, 2507100930, Click here to send an email
Show member page
Website
Location:
1547 Shawnigan Mill Bay Rd., Shawnigan Lake