Joybilee Farmâ"¢ is a fiber farm and fiber artisan studio.

A joyful communion of ethical husbandry and fiber artistry. Walk through natural dye gardens where eco-friendly, plant based, colours grow. Meet the contented angora goats, coloured sheep, llamas, and angora rabbits, that provide the fiber for our "wearable, huggable art" and art yarns.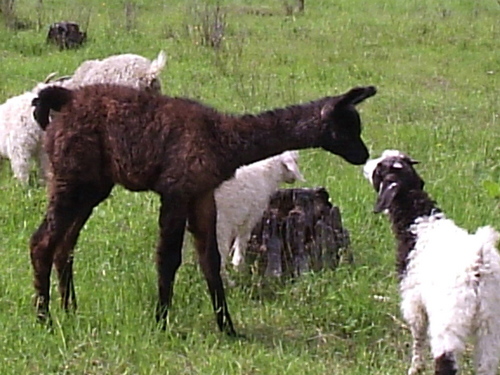 What will you find when you visit Joybilee Farmâ"¢?

Happy Fiber Animals
kids, lambs, crias and their moms, as well as other farm critters

From Fleece to Art
See the hand processes from washing fleece, picking, carding, spinning, felting, weaving, or knitting to carry you from happy animals to cozy, wearable, huggable art. Then wrap yourself up in the memory.

Natural Dye Gardens
Learn to grow a rainbow to colour your yarns and fabric. Witness the magic of the natural indigo vat. Draw out the complex, organic, colour from local plants.

Linen Culture Garden
participate in the ancient process of turning flax from flower to linen yarn. See historic examples of handspun linen fabrics, made in the Boundary.

Willow Beds
View the complex textures and colours of basket willows dancing in the breeze. Learn about willow culture and take home a willow to grow your own basket.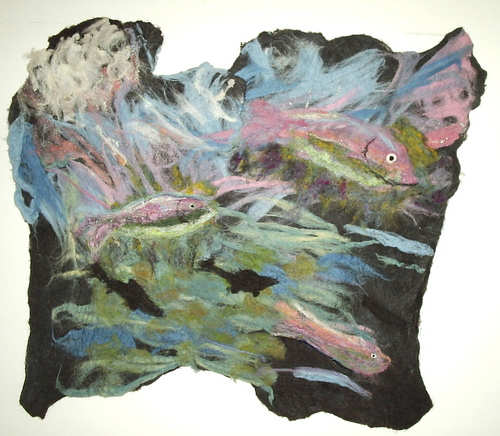 Fiber artists at work.

A gift shop
wrap yourself up in the memory. Take home a rainbow to grow in your garden. Acquire exquisite, eco-friendly, yarns and felting or spinning fibers for the discriminating fiber artist. Gain a new skill. Practice an ancient art.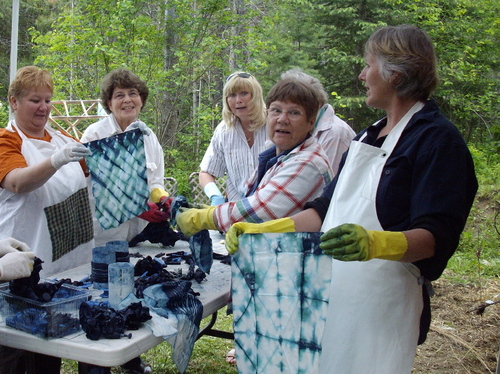 Enhance your visit with a workshop. See our website and choose from a list of workshops -- from 2 hours to all day. Bring a friend or a family and enjoy an uncommon cultural and agritourism adventure, tailored to your interests.

Restaurants and B&B or motel accommodation are available in Greenwood or Grand Forks. The Jewel Lake resort and the Boundary Creek Provincial Campground are 15 minutes away.

Special accommodation rates offered by Riverbend B&B. See our website for details.