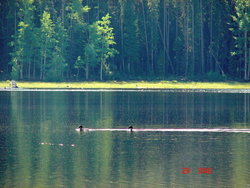 Postill Lake Lodge Fishing Resort offers comfortable accommodations in new and updated lakefront cabins equipped with housekeeping facilities, and campsites. And, the resort is open for family vacations.

At an altitude of 5,500 ft on the adjoining Twin Lakes there is a rustic housekeeping cabin. It sleeps four people in four single bunk beds. There is a propane cook stove for your cooking and an air tight stove for heating. All dishes, pots and pans are supplied. There is no electricity or plumbing available. This is about a 2 hour hike from the main resort.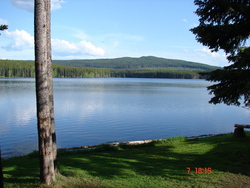 You have really never enjoyed fishing until you try an ever so quiet and environmentally friendly electric motor.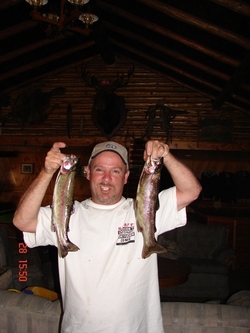 Fishing... the experience that gets you hooked! We have fabulous fly fishing for Rainbow and Brook Trout in your choice of six lakes. On Postill Lake we offer aluminum boats with electric motors, rowboats, canoes, kayaks and a pedal boat for rent. You are also welcome to bring your own boat to launch.
For the outer walk-in lakes you are welcome to take your own belly boats, canoes or dingys as we do not have any rentals available on those lakes.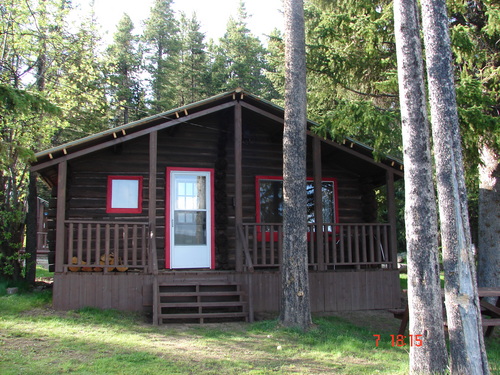 Postill Lake Lodge offers mostly lakefront accomodation in cottages, cabins and campsites. Cottages have hot running water, shower, toilets, fridges and cookstoves. Cabins have cold running water, toilet, and cookstoves. Rustic cabins have no running water, cookstoves. All cottages and cabins have 24 hour limited power. We do have a centrally located shower house with flush toilets and pay showers.