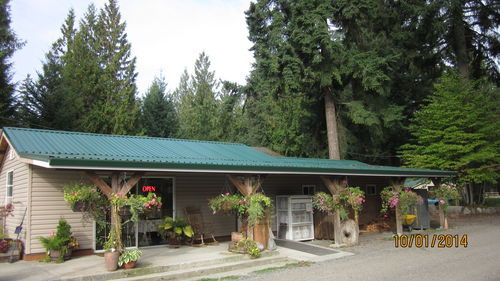 Central on beautiful Vancouver Island, just south of Nanaimo, a lovely 40 acre campground and RV park nestles near the famous Nanaimo River. Mountainaire Campground and RV Park has about 100 beautiful sites. From wide open and sunny campsites for RVs to campsites nestled in the woods just perfect for two happy campers to spend a weekend, or a week.

Weekly, monthly, & seasonal rates

10% Senior Discount
Reservations are accepted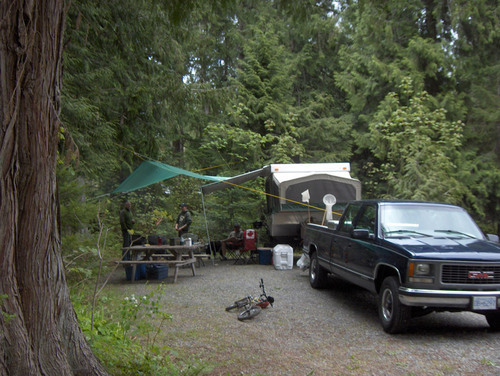 This is campsite 4. Close to the playground, in the morning sunshine, campers on this site enjoy hook-ups to power and water. Lots of room for your RV and your kids, and an on site view of the playground. All campsites have fire pits for cozy campfires, and picnic tables. Campsite 4 is just one example of a partial service campsite, we have plenty more to choose from.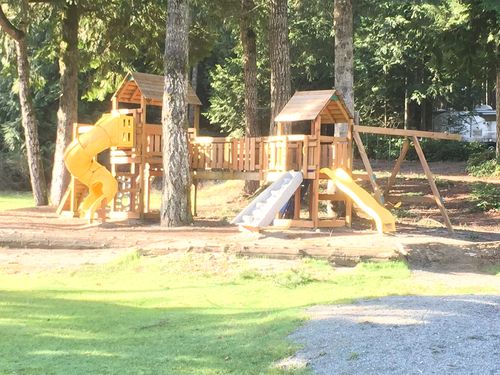 We cater to families here, and the sounds of children laughing ring through the park and mingle with the mouth watering smells of food cooked over an open campfire. Our fully serviced sites near the new playground are always a hit with RVers, parents will be able to relax at their campsites and watch the kids at the playground. On Friday nights in July and August campers are treated to a movie on our giant outdoor screen, and the popcorn's free!!!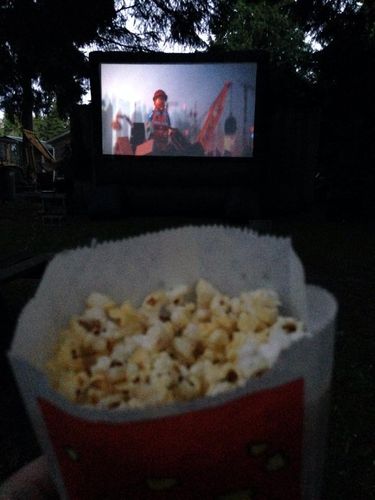 Or maybe you'll choose to spend the day exploring the island. You can fish in the ocean, golf at award winning courses, bungee jump, or spelunk at nearby Horne Lake Caves. Walk among giant 800 year old trees at Cathedral Grove, check out the falls at Englishman River and then stop at the dock in Nanaimo on the way home for a dinner of freshly caught local crabs and prawns.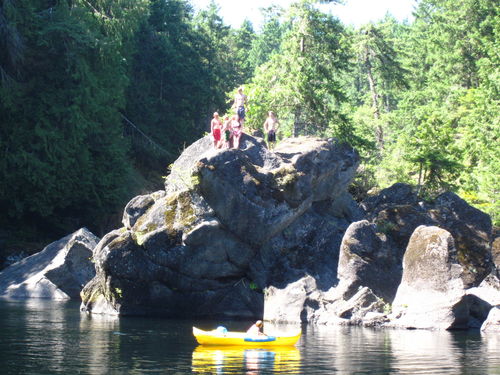 Plan a camping or RVing adventure on beautiful, unspoiled Vancouver Island. Stay at the Mountainaire Campground and RV Park, you'll enjoy the convenient Central Island location, the untouched, natural swimming hole, clean bathrooms, friendly people, and family friendly prices.