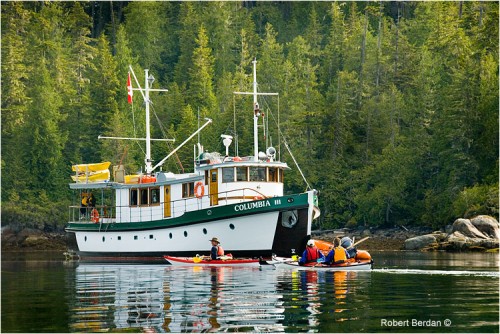 Join us for the exhilarating and unforgettable mothership adventure of your dreams! Extraordinary wildlife viewing, breathtaking landscapes and warm, hospitable crew combines to thoroughly satisfy and delight every guest!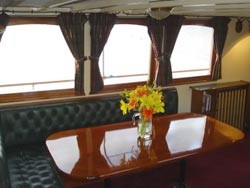 We offer a variety of sea kayak tours where we paddle each day and return to the mothership each night. With our fast and stable double kayaks carried on board, we explore the remote wilderness areas of coastal British Columbia rarely visited by other kayakers. Accompanied by qualified naturalist guides we kayak through glacial fed waters amongst lushly forested islands dotted with ancient First Nations village sites while observing the numerous species of local marine and terrestrial wildlife including orca killer whales, dolphins, harbour seals, black bears, grizzly bears, bald eagles and deer.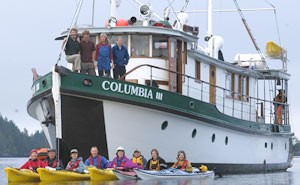 We also offer exceptional eco tours including settler's history cruises, natural history cruises and First Nations cultural cruises for everyone curious to learn about and explore this diverse and fascinating coast.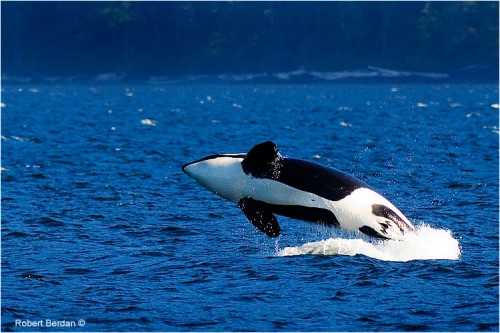 All our eco tours and kayak tours use the Columbia III as our luxurious traveling home. Our itinerary includes stunning British Columbia coastal destinations: Vancouver Island, Desolation Sound, the Broughton Archipelago and Johnstone Strait, and the Great Bear Rainforest.
Certified Sea Kayak guides • Qualified Naturalist Guides • Deluxe Staterooms • 10 Passenger Capacity • Hot Showers • Gourmet Cuisine • 3-9 Day Tours