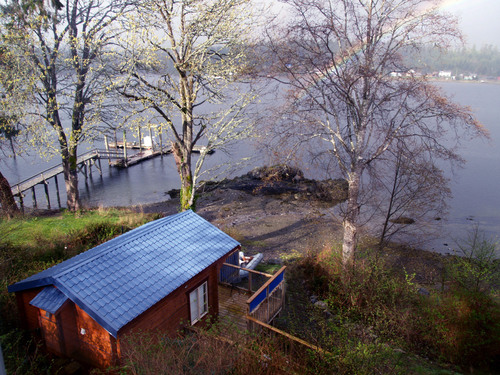 Come and enjoy your stay on "The Edge" of Vancouver Island. Settle into your cozy cabin for two on the Ucluelet harbour front. Listen to the sea lions bark, watch the fish boats come and go, and marvel at the size of the bald eagles. This is truly a relaxing setting for your vacation. Since there are only two cabins on our property, you are assured privacy.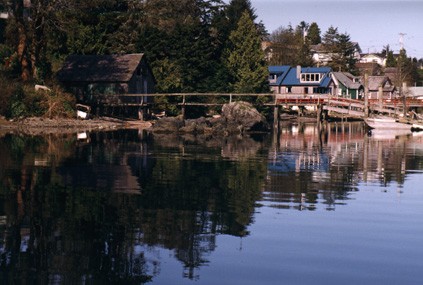 Some of Ucluelet's quaintest waterfront homes are just a stroll down the beach. The Wild Pacific Trail is a 10-minute walk away, and world famous Long Beach is a 10-minute drive.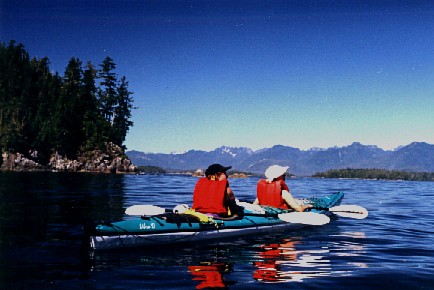 Launch your canoe or kayak right from your cabin's beach. There's miles of harbour to explore, with plenty of wildlife -- bears, bald eagles and deer. At the mouth of the harbour is the George Fraser Group of islands where you can find sea lions most of the year.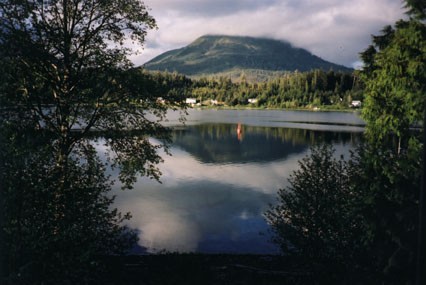 Summertime, with Mount Ozzard in the distance. The water is a stone's throw from each cabin's deck.
Watch the fishboats come and go. This industry is on its last legs -- witness the end of an era!