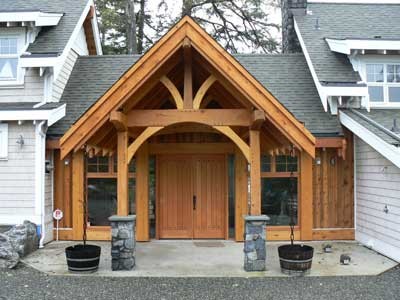 Perched at the edge of the earth is a place of exquisite beauty and drama. Situated at the very edge of the ocean, Black Rock Beach House is your unparalleled vantage point for crashing breakers, whale spotting, beach combing, soaking up the sun, or enjoying a glass of wine while taking in the sunset. This is the wild Pacific in privacy and luxury - Black Rock Beach House gives you the West Coast at its best.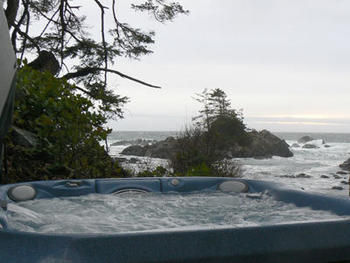 Take on the Pacific with some of the world's best surfing, and then soothe your body with a steam shower experience.

Hike the Wild Pacific Trail that sits at your doorstep, followed with an indulgent soak in the master bath or the beach-side hot tub, all without sacrificing your connection with the ocean.

It goes without saying there had to be a view, even from the bathtub.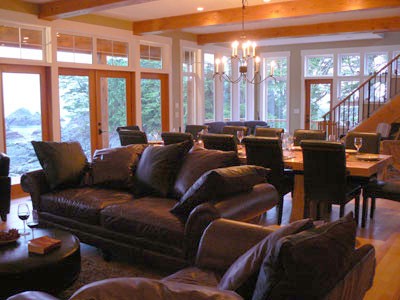 A game of chess with the ocean at your side, a glass of wine by the fire in the living room, or an evening gathering around a crackling fire in the Black Rock Timber Room – this is a place that will touch your soul. The West Coast offers unforgettable experiences throughout the year.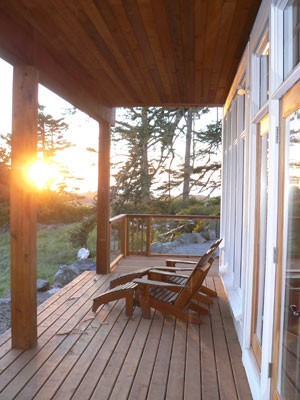 Black Rock Beach House is West Coast living at it's best. The crashing surf and fresh air leave you calmed and tranquil.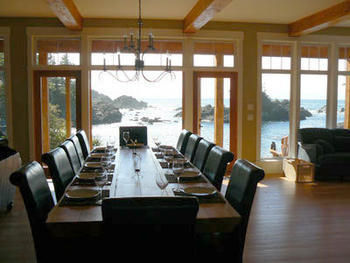 Black Rock Beach House is Luxury at the Edge of the Earth.

For more great images of this beautifully appointed executive vacation home, please visit the website:

www.blackrockbeachhouse.com
blackrockbeachhouse@gmail.com
Barb Harper
778 378 7625