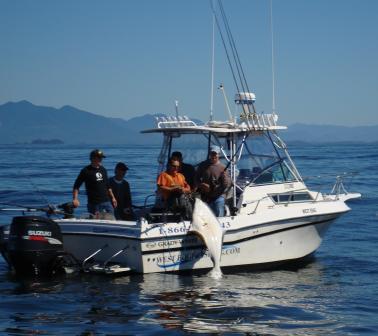 If you're looking for fast paced, exciting action in a safe and comfortable atmosphere, then this is the charter for you! Your friendly, professional guide has over a decade of experience, is service oriented, and takes pride in showing our guests the thrill of experiencing world-class sport fishing. West Edge is Coast Guard approved, fully insured, and uses only top quality gear and equipment. Care of the catch is a priority and credit card payments are accepted.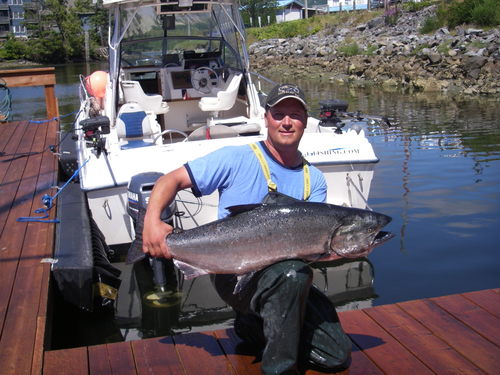 Service-oriented, experienced fishing charter guides are on hand to take you on a memorable salmon and halibut fishing charter! We specialize in offshore salmon and halibut fishing and provide a personalized fishing experience in an amazing setting. The keys to our high success rate are Ucluelet's location, our experienced fishing guide and our quality equipment. Each trip is a success!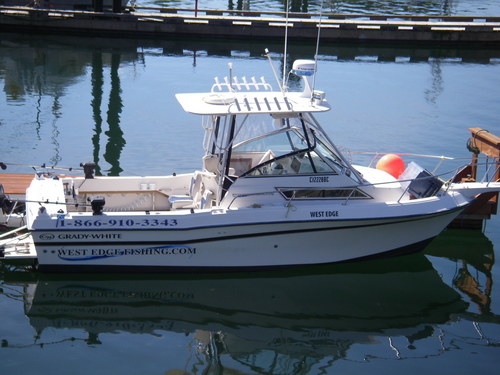 The vessel you'll be on is a very comfortable, extra wide 23.5 ft. Grady White Gulfstream. This sport fishing machine has the best reputation an offshore boat could have. We use only top quality fishing gear and the boat is fully equipped with all safety components.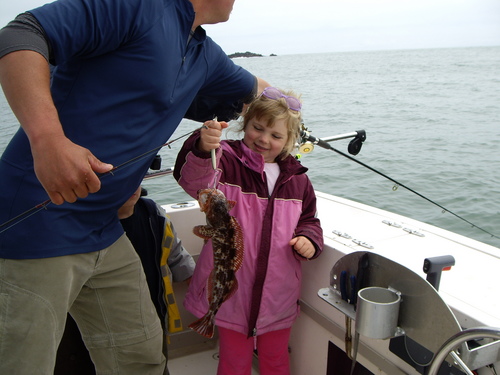 Whether this is your kid's first fishing trip or you're an experienced, well-seasoned angler, West Edge will tailor your trip to ensure a great West Coast experience.
Contact us to book your salmon and halibut fishing charter, and be sure to check our Links page to assist in planning your fishing trip, and exploring things to do in Ucluelet and Tofino!