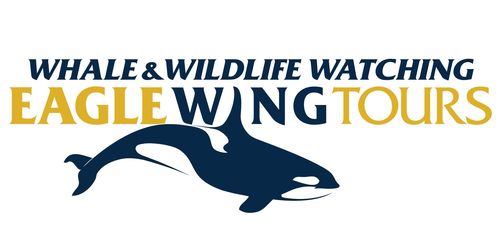 We are Wild 4 Whales!
Not all tours are created equal, and this is not your average
whale-watching company!
Eagle Wing Tours is proud to be Canada's first whale-watching company to become carbon neutral and support 1% for the Planet, leading to multiple sustainability awards along the way. Certified Gold with Green Tourism Canada, they offer more comprehensive tours, longer tour times, custom boats and experienced crew. Their commitment to the environment is unsurpassed, and they continue to recreate what a sustainable
whale-watching company should look like, driving change within the industry.
Explore the Salish Sea, at the centre of the world's highest concentration of orca, with guaranteed whales, and guaranteed adventure. Learn about the animals, including killer whales, grey whales, minke whales and humpback whales, as well as seals and sea lions, porpoise and sea birds, while listening to the professional hydrophones provided on all the vessels. As
passionate stewards of this world-renowned marine environment, the Eagle Wing Tours team is deeply committed to sustainable eco-tourism at every step of the way, through community leadership, awareness and education.
For travellers demanding more, Eagle Wing Tours is Trip Advisor's top rated whale-watching experience in Victoria since 2007. As industry leaders, they go the extra mile (or 50!) to give their guests an amazing wildlife experience. Eagle Wing Tours inspires the conservation of the marine environment, with a thrill!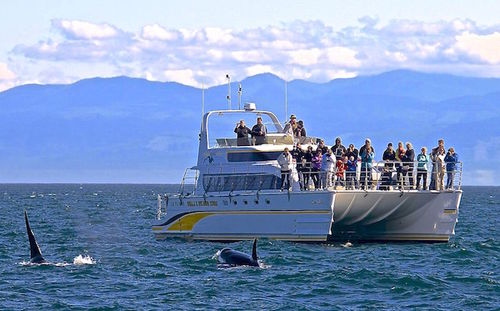 As passionate stewards of a world renown marine environment we are motivated to provide our guests with more than just, "a look at the whales". Eagle Wing Tours was Canada's first 100% carbon neutral whale watching tour company and the first one to support 1% For the Planet.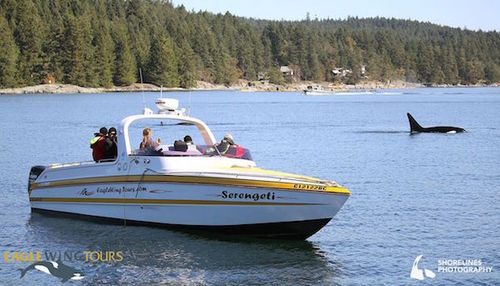 You will be treated to attentive service by dedicated professionals who have spent their lives learning the intricacies of the local ecosystem. This locally owned and family operated marine adventure eco-tourism company offers the only sustainable, premium experience for travellers demanding more.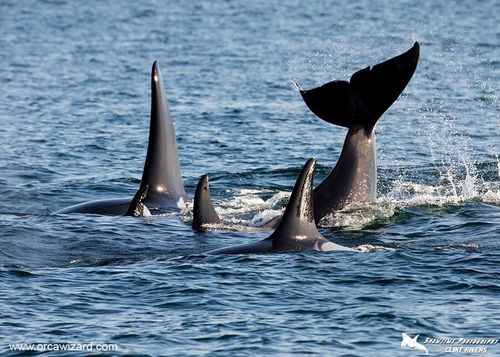 We realize that most of our guests have traveled great distances at high cost to experience what we have the privilege of doing daily. We respect, and ultimately are grateful for this and so with every departure we go above and beyond - maximizing guest satisfaction, overall comfort, and delivering the "WOW" factor!- at the center of the world's highest concentration of Killer whales,orca, (Blackfish) and other whale (cetacean) species in the Salish Sea, such as: Humpback whales, Gray whales, and Minke whale.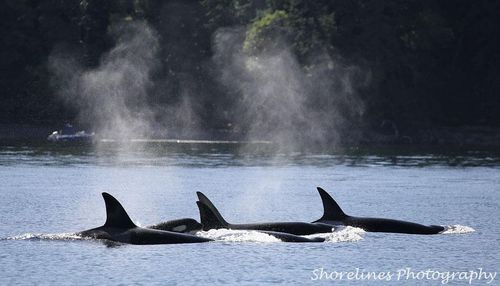 Our mission to you, our customer!
Eagle Wing's mission is to work with purpose and passion on behalf of all wildlife in the Salish Sea, encouraging our guests to become more involved in the education and conservation of a sustainable, healthy, and more balanced marine eco-system...

Inspiring the conservation of our marine environment, with a thrill!
PASSION - EXPLORE - INSPIRE