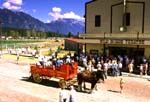 Fort Steele was originally known as "Galbraith's Ferry" during the Kootenay Gold Rush of 1864. It was renamed in 1888 to honour the achievements of Superintendent Samuel Steele of the North West ...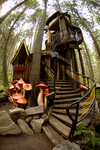 Discover the magic of a handcrafted old world fairyland castles, dungeons and dragons! Climb BC's tallest Treehouse, explore a giant cedar stump house or crawl up a spiral staircase inside a hollow ...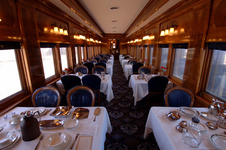 TRAINS DELUXE - the Canadian Museum of Rail Travel - a major regional museum attraction open all year has received National Historic Designation from the Federal Government on June 17/2011.