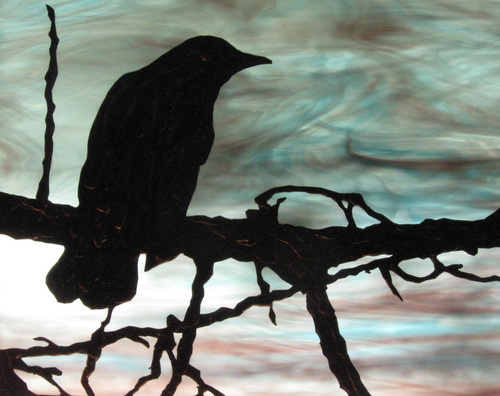 I love working with glass because it's such a fascinating medium - everchanging with the light, just like nature. There are so many possibilities to create a beautiful work with all the different colours, textures, and transparencies of glass.

I love the challenge of the craft too; not only does one need an eye for design, but technical abilities are a must.

I work in my home studio in Black Creek, BC on Vancouver Island, where people come from all over the world for our incredible natural beauty.

I am happy to re-size a piece to fit your window, or work with you on a custom piece. Just contact me to get started!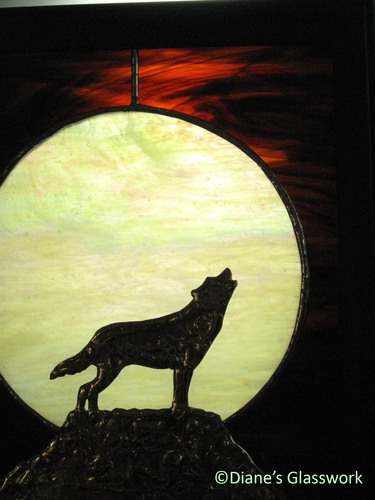 Howling Wolf in front of an iridescent moon. Metal overlay on Stained Glass, framed in wood,
8 x 10"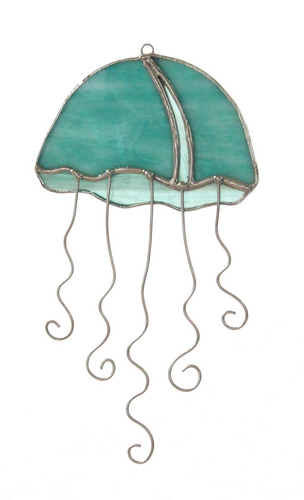 JELLYFISH!

Lots of jellyfish in the waters around here. Maybe not THESE colours, but who cares? Many colours to choose from. Made with hand-rolled art glass which switches colours with the lighting.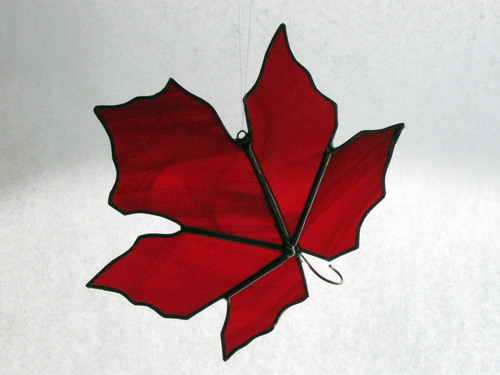 This is a replica of a fallen leaf from one of our local Big Leaf Maple trees -- native to BC.