British Columbia Travel Guide

The unofficial BC Travel & Tourism Guide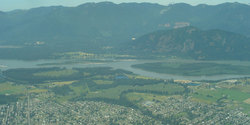 The untamed mountains, lakes and rivers allow for many outdoor activities. Chilliwack is full of adventure for singles, couples and families. The wide range of extreme adventures is a hot spot in the province for activities such as white water river rafting, paintball, hard core mountain biking, and mountain peak hikes into the snow!


If leisure activities interest you more Chilliwack provides access to shopping, golf, retreats, birdwatching, nature walks, world class fishing, and famous gardens are a major attractions to this very friendly city.

As the community is involved in regular events and festivals visitors will find that they are welcomed at every turn.

Population: 70,000

Highlights:
Cultus Lake
Minter Gardens
Dusty's Dino Town and the Water Slides at Bridal Falls and Cultus Lake.
Theatre
Festivals
Vedder Mountain - Mountain Biking
Cheam Lake Wetlands Regional Park
Chilliwack River

History:
Chilliwack is a diverse community who's origins date back 10,000 years to the First Nations, Sto:lo, and the European settlers in the late 1800's who arrived in droves to multiple locations throughout British Columbia seeking wealth in the Gold Rush. The land after floods in 1948 was then distinctly changed. Lakes were drained and rivers rerouted to prevent the residents of Chilliwack experiencing such dangers. This unfortunately disrupted the use of the land by the Sto:lo. However, today the rivers around the city have created a thriving industry of agriculture, dairy, farming (hop picking originally) to the current boom in the high-tech industry.

Climate:
Summer average 18 degrees Celsius
Winter average 2 degrees Celsius
Chilliwack Accommodations
Chilliwack Things to Do