Paul Crawford was born with the gift of Art. He discovered Glass as his medium of choice in 1986 when he was hired by a small glass studio to help produce plaques for the 1988 Calgary Winter Olympics. As a Glass Artist, Master Craftsman Crawford offers the finest quality Etched and Sandcarved Art Glass available. His specialized techniques,and attention to detail combined with the intrinsic beauty of glass create an elegance attainable in no other medium.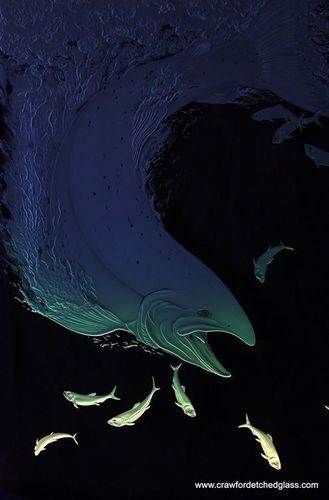 Crawford's collaborations with First Nations Artists are sought out by collectors throughout the world. This 32" diameter wall plaque features 'Supernatural Raven Moon" design by Coast Salish Artist Joe Wilson.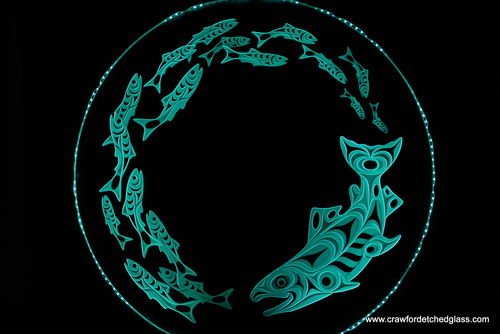 The medium of glass is extremely powerful. Light embodies this unforgiving medium with a power of internal warmth, and radiance which permeates its environment.The addition of low voltage L.E.D. edge lighting enhances the effect of the sandblasted design, as well as bringing out the natural beauty of the glass.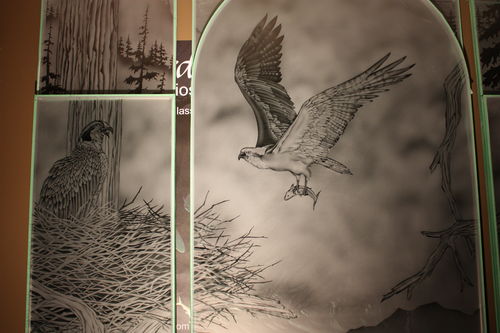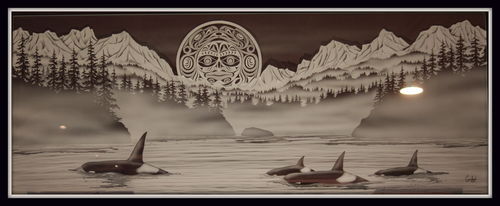 At Crawford Studios, we offer the finest quality Sandblasted Etched Glass and Mirrors. Crawford Studios is located in the small community of Fanny Bay, on beautiful Vancouver Island, British Columbia.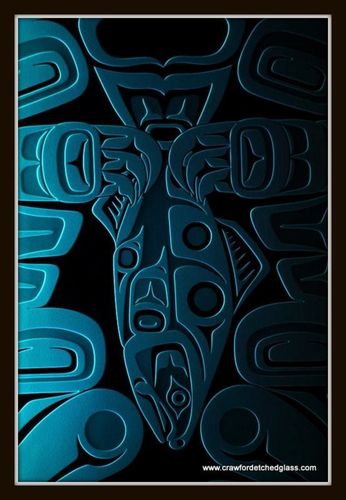 Crawford Studios is a Commission Glass Art Studio that designs and produces Custom Architectural features to suit the specific needs of our clients. We would be happy to discuss any potential Glass Art applications that may enhance your working or living environment.

Sincerely Paul Crawford