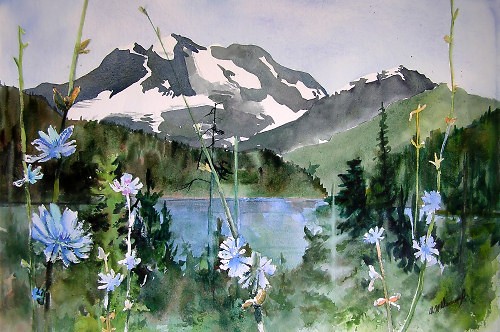 Mountain Magic 15 X 20 watercolour
$490.00 image only
Mountain Magic depicts the beauty of Mt. Begbie near Revelstoke, BC
I've painted for more than thirty years and watercolours for the last twenty six years. The luminosity and flow of the medium fascinated me. Painting allows me to communicate in a way that is nonverbal. Art is a passion that's never satisfied because there is always the next painting that holds the promise of success or failure. For me painting is a way to explore both the physical and spiritual world. My art education includes artists from Canada: Allisandra Bitelli, Carl Koger and Rita Edwards. From the US: Linda Doll and Alex Powers. Art awards include: Saanich Peninsula Arts & Crafts, juror's choice, Sooke Fine Arts, purchase awards and people's choice awards and Federation Of Canadian Artists Victoria Chapter, honourable mention. I am an active member of the Federation of Canadian Artist, Comox Valley Chapter, Comox Valley Arts Council and the Pearl Ellis Gallery. My subject matter is varied. I started painting children at play in January 2005 in the series I call Fairies Live Here. In these paintings I am working to capture the exuberance and innocence of childhood. I also paint cattle, flowers, birds and landscapes. The landscapes often include flowers or water. Upcoming shows include: Originals Only in Comox, Artsfest in Nanaimo and Artisans Festival Kitty Coleman Woodland Gardens in Courtenay.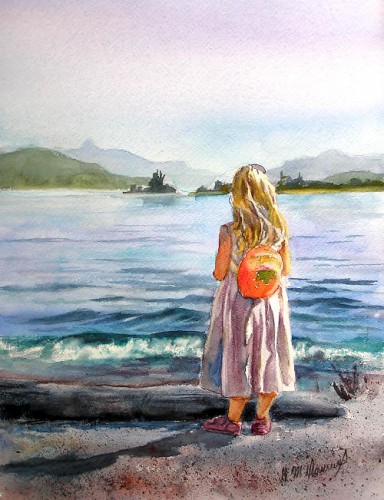 Fairies Are Out There 9 X 12 watercolour
$135.00 image only
Fairies Are Out There is about a little girl's dreams and hopes. I love the play of light and subtle shadow in her hair and dress.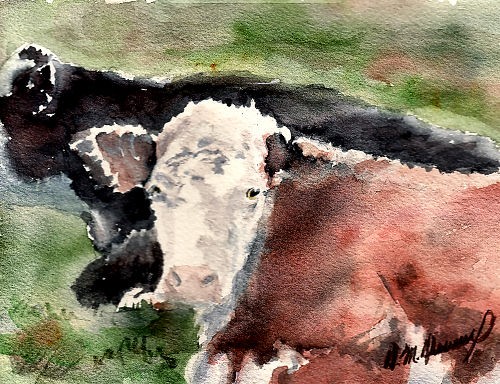 Girl Talk 5.5 X 7.5 watercolour
$55.00 image only
Girl Talk is about my favourite cattle. These cows were all expecting. I like the contrast of colours in the Hereford and the Holstein.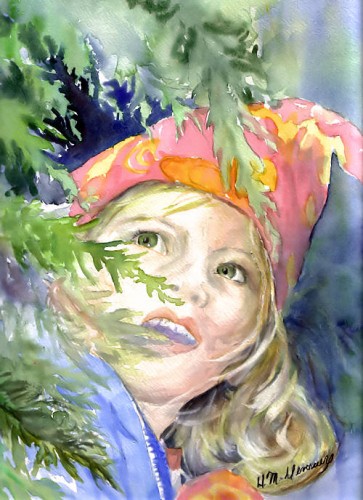 Magic 9 X 12 watercolour
$150.00 image only
I wanted to portray the excitement and zest for life that this little girl has.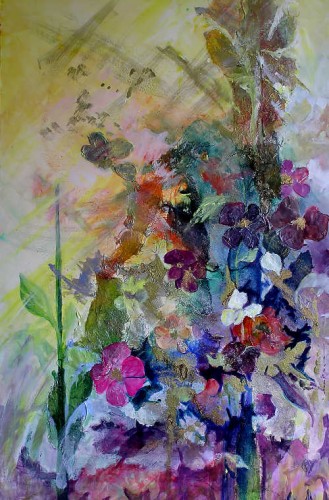 Scent for the Senses 20 X 30 acrylic collage
$750.00 image only
I used acrlyic gel, paint and metalic gold in this piece to create texture and excitement. The painting is done on linotec 6000.