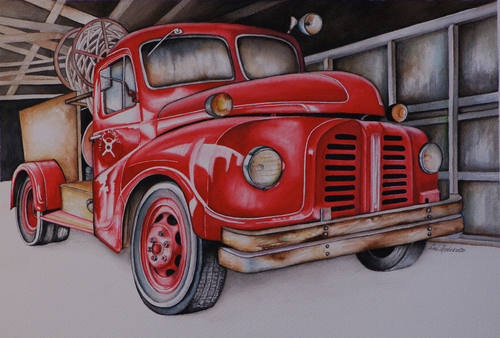 Lori Motokado is a second generation Japanese Canadian watercolour artist and writer currently living and painting in Coquitlam.

Lori is inspired by colours, textures and the unique 'histories, stories and personalities' of simple everyday things. Her subjects range from old boats, cars, florals, animals, and antiques. Lori believes that we have but to simply pause in the rush of our daily lives, and look at the world around us- and in doing so will discover the hidden beauty surrounding us.

Lori has exhibited in various local galleries (Place Des Arts Gallery, The Hope Gallery, The Port Moody Art Centre and the Centre A Gallery in Vancouver) and regularly shows in community art events. Several of Lori's watercolours, selected by jury, are currently included in the North Vancouver Community Art Gallery rental program. She is also an active member of ArtistCircle, an ArtsConnect community based group of Tri-City artists.